These Hogwarts House Comforters Look So Cozy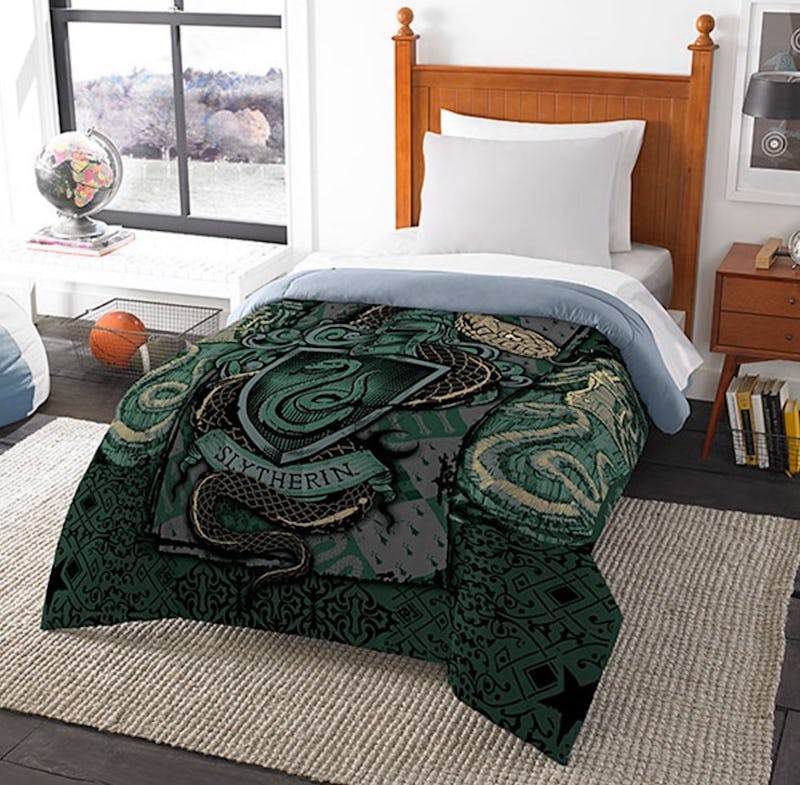 Drop everything, because after you've seen the pictures I'm about to show you, you are going to be in immediate need of a nap. Some genius Potterhead has invented the coziest looking Harry Potter house comforters, perfect for those days where all you want to do is stay in bed and read Harry Potter. (Basically, for every day.) They'd also make a great Christmas present for your bookaholic friend — just don't be offended if they cancel on all plans with you forever more because they're too snuggly.
The comforters come in the four Hogwarts house colors, and are each emblazoned with the house crest. And they're not too gimmicky for everyday use; if you're worried that full Hufflepuff yellow might not be the most practical color for your bedroom, you'll be thrilled to see how muted and classy this quilt really is. Oh, and they look so warm. I feel drowsy just looking at them, so I advise against operating any heavy machinery for the next hour or two.
Harry Potter House Comforter, $60-75, Think Geek
On their website, Think Geek promise "sweet and magical dreams" under these glorious comforters:
"Staying up late to keep turning the pages of your favorite Harry Potter adventure is a trap that almost every fan has fallen victim to at one point or another. Just one more page... chapter... book. Now you can wrap yourself up in your favorite Hogwarts house as you snuggle up with the best books on Earth."
So if you're still not convinced where your house loyalty lies, head on over to ask the Sorting Hat right now — so that you can be sure to snuggle up under the right comforter for your next late-night reading sesh. Or, y'know, you could just buy all four.
Harry Potter House Comforter, $60-75, Think Geek
Oh dear, now I'm dreaming of curling up with Cedric Diggory under that Hufflepuff bedspread...
Images: ThinkGeek