Ann Brashares Has Written A New YA Book!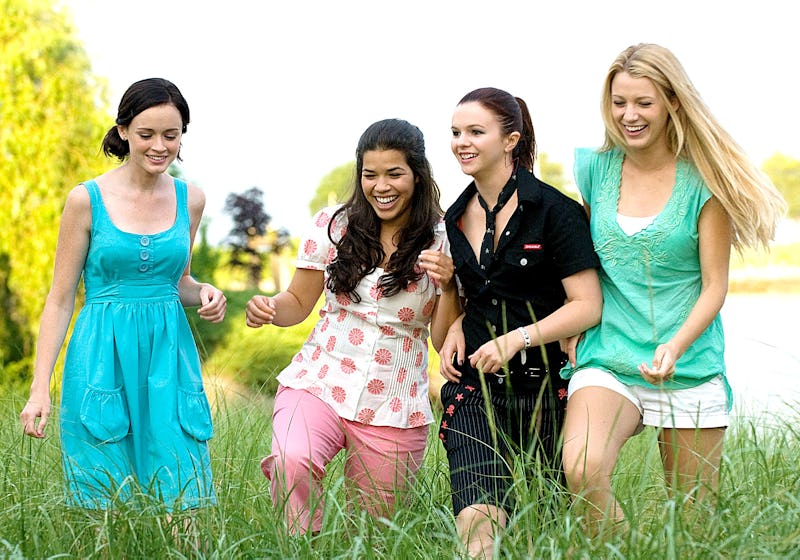 One of the most popular YA authors of all time is back at it again: Ann Brashares has a new novel coming out in April 2017. The Whole Thing Together is a brand new YA book in the vein of her beloved The Sisterhood of the Traveling Pants and its sequels. What we loved about those books back in the day was their honest portrayal of friendship, family, and sisterhood (and their less honest portrayal of a pair of jeans that fit everyone in a friendship group). Sixteen years later, that book is still a favorite — and it looks like Ann Brashares' new book is going to be every bit as wonderful (and emotional).
The Whole Thing Together is about teenagers Sasha and Ray, who share three half-sisters, a bedroom, a childhood full of memories at their idyllic summer house — and yet they've never met. Sasha's father used to be married to Ray's mom, and the two are no longer on speaking terms. Every summer, the two dysfunctional families take turns in their holiday house, and Sasha and Ray have had to learnt about each other only through the clues left behind in their shared bedroom. That is, until they unexpectedly meet...
Ann Brashares is no stranger to Romeo-and-Juliet-style love stories like this; in The Sisterhood of the Traveling Pants, the romance between Lena and Kostos is first blocked by a quarrel between their two grandfathers. A love story between Sasha and Ray would be just as unconventional — but will it finally manage to bring the two families together? Pass the tissues, I can already tell this one's going to make me weep.
The Whole Thing Together will be released on April 25 2017, so get your Kleenex ready.
Images: Warner Bros.