Gilman's 'The Voice' Single Is A Must-Hear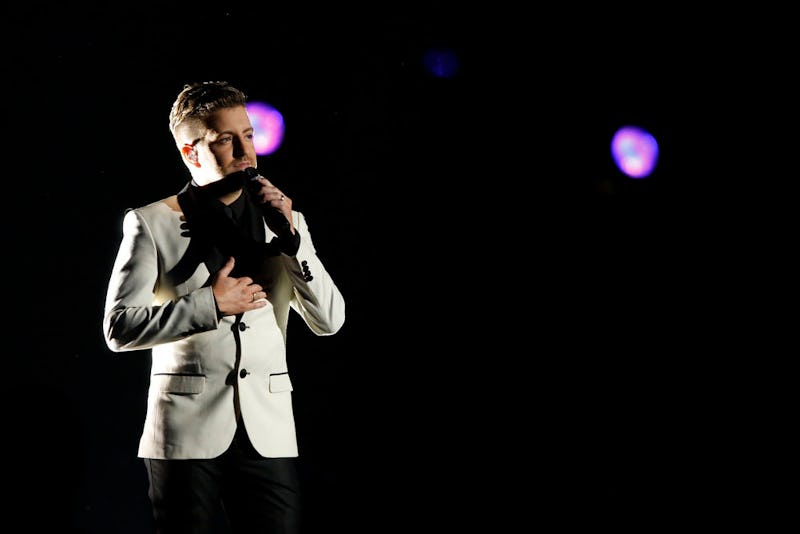 And that's a wrap! The Voice Season 11 live performances ended on a high note with the debut of Billy Gilman's original single, "Because Of Me." The former child star has held the number one spot in the competition since his Blind Audition and did not disappoint with his final performance. In fact, Gilman's performance of "Because Of Me" may be his best yet. Though it wasn't the biggest or most dramatic performance he's given, it's the most authentic and the most him. It's a performance that he has been dying to give his entire career and it will certainly be well received—it could even win him the title.
Gilman is no stranger to performing—he's even earned a Grammy. But he is a stranger to performing at this time in his life. The Team Adam singer earned fame as a child, but lost it soon after he hit puberty. While he's performed time after time on The Voice, he's never showed his true self—until tonight. Tonight's finale performance was the most high stakes, but one would never know it by the ease in which Gilman delivered the song. Gilman's passion for "Because Of Me" was palpable in every line he sang. From the lyrics to the tune to the tone, the song was completely him, which is why it was his best and most important performance yet.
Team Adam has won this competition before and, with Gilman, they may just do it again. The man exudes star power and, even though he's had it before, he deserves fame again. Gilman is made to perform—it's evident in his voice and in his overall persona. Whether he wins or not, the Team Adam singer will return to the spotlight and the music industry will be better for it.
Image: Trae Patton/NBC