Stassi & Lisa Chat On 'Pump Rules'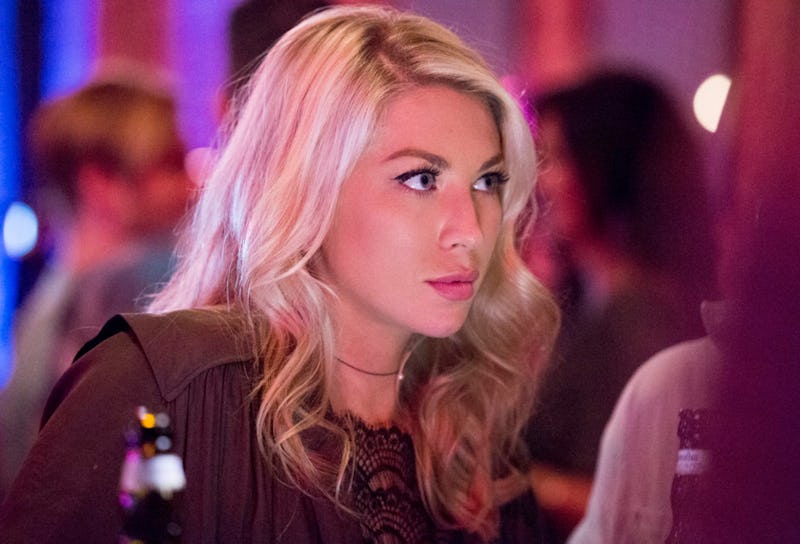 It's been years since Stassi hung up her long-sleeved purple dress once and for all, and yet, there are still moments when I have to remind myself why she isn't running around the restaurant with one of those SURver pouches slung over her shoulder; you can take the SURver out of SUR, but you can't take the SURver out of my heart. She was just such a part of the place, you know? Needless to say, anytime she swings by her former place of employment, I light up like a table covered in votive candles. Needless to say part two, when Stassi went to SUR for a meal on this Monday's episode of Vanderpump Rules, it really treated me right. Love a Stassi homecoming.
On the latest ep, Stassi meets her friends (and Summer House stars) Lauren and Ashley at the Sexy Unique Restaurant. A few minutes after the flaxen-haired trio settles into their table, Lisa and Harrison the Pom roll up to the restaurant. Ah, what remarkable timing. Before her boss takes her lap around the restaurant, Lala mentions the interloper (shout out to Kelly Dodd and the eleventh season of The Real Housewives of Orange County) currently in their midst. Because Lisa knows what the people want, she makes beeline for Stassi's table and says a quick hello.
No one yells, nary a tear is shed; this is not Season 4's tempestuous confrontation about the sex tape. Instead, the two friends-turned-enemies-turned-people-who-tolerate-each-other-for-the-sake-of-the-show exchange a few words and go their separate ways. Here is my favorite part:
Good to know. Don't mind me as I cackle until my vocal cords give out. Lisa is so good at being Lisa.
And then, just when I think Lisa couldn't possibly bring more heat, she gives Stassi this look:
I could watch the two of them share the screen for hours, basking in the steely light generated by their chilly tension. Also? I hope the SUR takeout boxes are fuchsia.
Images: Nicole Weingart/Bravo; Bravo (2)