The SURvers Show Their Pride On 'Pump Rules'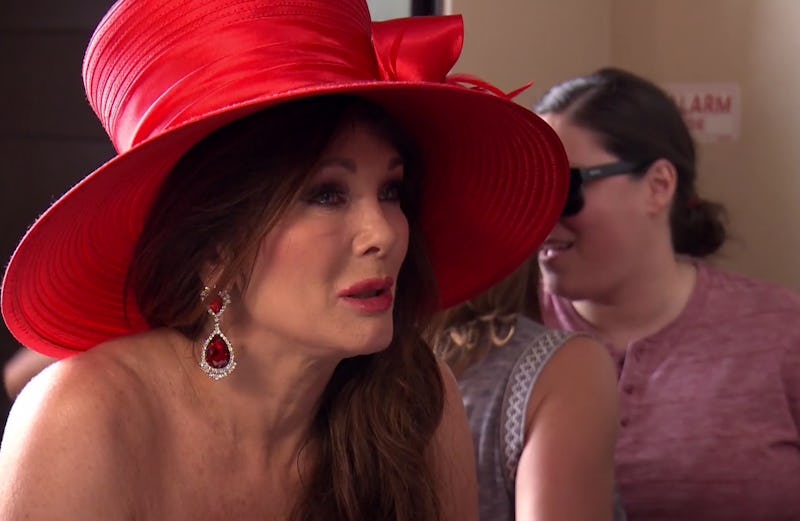 Man, that was a heavy episode of Vanderpump Rules. Sure, there were some moments of levity here and there (e.g., Tom Sandoval crashing and burning in a talking head while trying to explain how Range Rover gives out free cars every year), and I hugged those moments close to my chest. I did not want to get to the very real, very terrible thing that happened on the opposite side of the country while this particular ep was filming: the Pulse Nightclub massacre. On June 12, 49 people were killed and 53 were injured in a shooting at a gay club in Orlando. And some hours later, shortly before the day's L.A. Pride festivities were about to begin, a heavily armed man was arrested as he was reportedly on his way to the parade.
Season after season, the Pumpers have thrown on their angel wings, danced around on the SUR float, served cocktails, and yukked it up at L.A. Pride. This season, however, WeHo's annual celebration of the LGBTQ community was markedly different. But no act of terrorism would stop Lisa Vanderpump or her SURvers from banding together and showing their support.
Though Katie and Lala did not go in to work, Manager Peter, Tom Sandoval, Ariana, Jax, Brittany, and Scheana threw on their pink caps and suspender swimsuits, muddled some drinks, and rallied for the cause. Oh, and non-SURver Tom Schwartz swung by the restaurant, too. Both the booze and the tears flowed freely. To quote Ariana, "What better way to say f*ck you to all of the bigotry and bullsh*t than by coming out here?" Amen, Madix.
And as scary and devastating as the day was, Vanderpump still climbed aboard the double-decker bus float and brought whatever Lisa Vanderpump energy she could muster to the parade.
"We stand even stronger and we unite," Lisa told a crowd at PUMP, "We stand even stronger and we unite and we stand defiantly in the face of a heinous act like that." And then she asked the DJ to turn the music on so they could "f*cking party." Amen, Vanderpump.
Image: Bravo