This Woman Hacked Her Fridge To Dispense Wine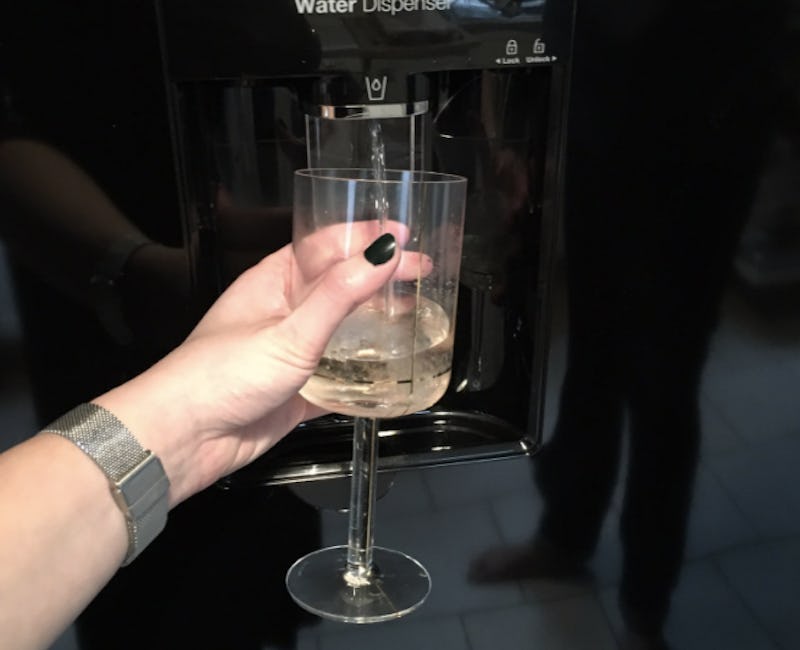 As a kid who was once extremely smug about their semi-regular participation in Science Olympiad in high school, I am hanging my head in shame for not ever having thought of a move as innovative as this woman who turned her water dispenser into a wine dispenser, thereby hacking adulthood in the most epic manner possible. Twenty-eight-year old lifestyle blogger Clare Potts of England quite literally turned water into wine and singlehandedly created a new household staple worthy of helping us ride out the end of The Year Of Our Garbage Fire 2016. After she shared the images of her hack on Twitter on Dec. 11, it immediately and fittingly went viral, already generating a whopping 68,000 retweets since. (Bustle has reached out to Potts for comment and will update upon response.)
"We've just bought a house and we're in the process of buying all the grown up things we need," wrote Potts to Mashable in an email. "My boyfriend Joe was telling me [the fridge] came with a wine rack and I just said 'why don't we just put it in the water cooler?' It seemed like the obvious thing to do."
I think it goes without saying: #RelationshipGoals, y'all.
When Potts isn't revolutionizing the entire wine-o-sphere, she is busy managing her lifestyle blog Tweet, where she discusses topics including and not limited to fashion, beauty, travel, fitness, and lifestyle. I personally am eagerly looking forward to more of her wine hacks, which I have discovered you can never have too many of in your 20s (praise be to two buck chuck).
In her interview with Mashable, her secondary advice was just as important as the hack itself, and one I'm sure we'll have no trouble abiding by come this holiday season: "Oxidized wine is not nice so drink fast!"
If you're looking for more hacks in the meantime, look no further than right here, my fellow humans:
Improve Cheap Wine By Putting It In A Blender
I am personally an unrepentant fan of five dollar wines, but for those of us who actually have taste buds that are not limited to wine, cheddar cheese, and bread like mine are, here's a handy trick: pop open the bottle of wine, stick it in the blender, and let it run for 30 seconds. It will help aerate the wine and make it taste like you didn't pay for it in quarters (WHAT UP).
Outsmart Your Missing Cork
Every now and then you're going to find yourself out in the big bad world with a bottle of wine without a bottle opener to un-cork it. Rather than admit defeat or fork over ten of your precious dollars for a new one at a convenience store, whip out one of these tried-and-true hacks. College You would be so proud.
Chill Your Wine Lickety-Split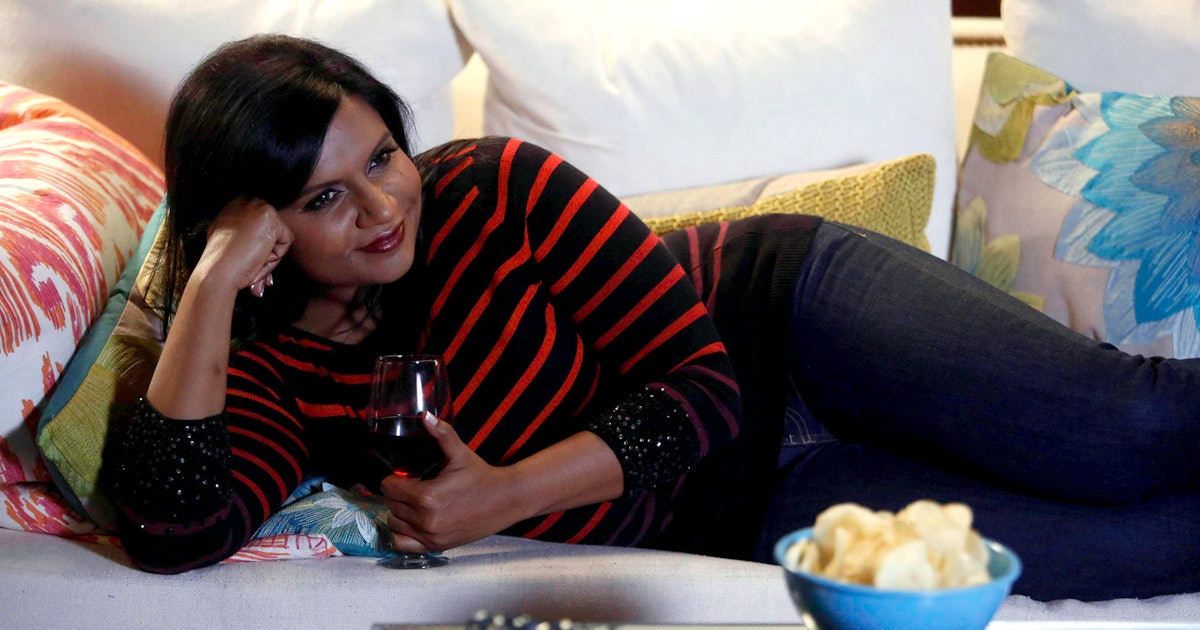 So you've just discovered you have fancy guests coming over — LE GASP — but your wine is still room temperature like the peasant you are. Never fear, friend! You can wrap your bottle in a damp paper towel and stick it in the freezer for 15 to 20 minutes, so it'll be cold by the time they roll up in their carriage and you can look like a domestic god among humans. COME AT ME, EVERYONE ON THE FOOD NETWORK.
Happy Holidays and merry Wine-mas, y'all.
Images: Twitter