15 Of The Best Thrillers Of 2016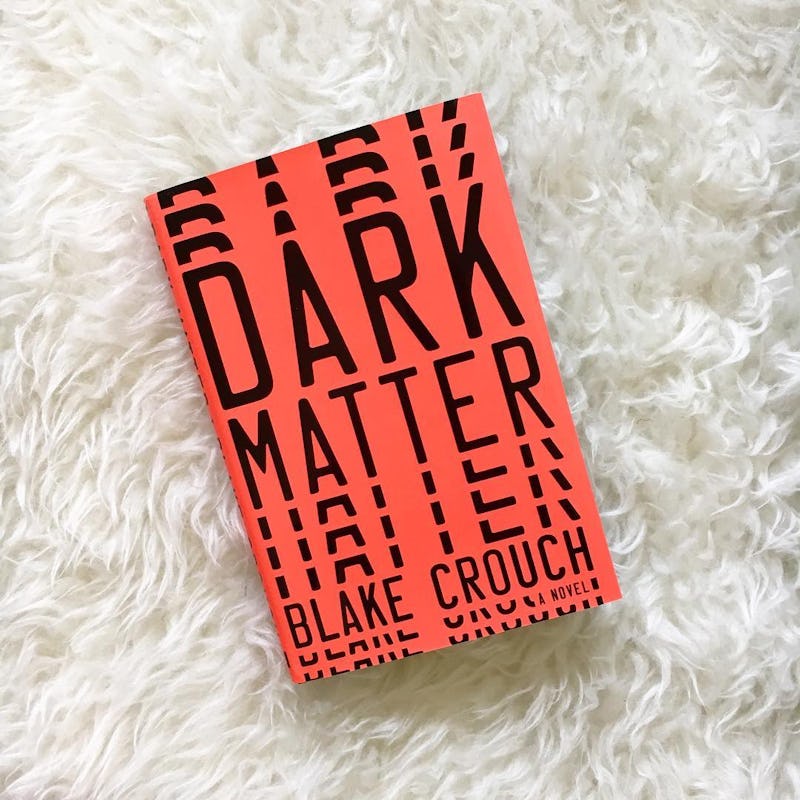 This last year had all of us on the edge of our seats, holding our breaths at every crazy turn 2016 took, and left gasping at its starling conclusion. While that kind of emotional roller coaster ride isn't exactly what you want for your everyday life, it is exactly what makes this group of gripping reads some of the best thrillers of 2016.
As a books writer and reviewer, every year I get the pleasure of reading hundreds of books in every genre, but among my favorite are always mysteries and thrillers. For me, there's nothing quite as satisfying as diving into a good page-turner, one that pulls you in during the first chapter and keeps you guessing until the final dramatic reveal at the end. Thrillers are somewhat of a guilty pleasure read for me, one that gives me an opportunity to unplug from my real life and diving, head first, into an addicting story with everything that makes reading fun: action, adventure, mystery, sex appeal, twist, turns, and more.
While there were hundreds of incredible books published in the genre this year, here are 15 of the very best thrillers of 2016. Chosen for their unforgettable and intriguing characters, edge-of-your-seat pacing, and ability to make you feel pee-in-your-pants scared, books don't get much more thrilling than these.
1. The Vanishing Year by Kate Moretti
Zoe Whittaker seems to have the perfect life: she's got the handsome and successful husband and elite New York social life right down to the best fashion and finest accessories money can buy. But the beautiful young woman isn't exactly who she says she is. When her past creeps up from behind and closes in around her, Zoe has to figure out who she can trust before she is forced to vanish all over again. Starring a heroine you can't help but relate to, The Vanishing Year is a fast-paced psychological thriller that will have you furiously turning pages until the very end.
2. Dark Matter by Blake Crouch
Have you ever wondered what your life would be like if you have made different choices. If you had asked yourself, "would I be happier if I had opened another door?" In Blake Crouch's highly acclaimed Dark Matter, protagonist Jason Dessen gets to find out just that when he is kidnapped and sent to another world, one where he isn't married to his perfect wife and their son was never born. An expertly paced sci-fi thriller about the choices we make and, more importantly, the ones we don't, Dark Matter is a mind-bending love story that will force you to ask yourself, Am I happy with my life?
3. The Woman in Cabin 10 by Ruth Ware
From bestselling mystery and thriller writer Ruth Ware comes a suspenseful, twisty novel about a woman missing at sea. In The Woman in Cabin 10, travel journalist Lo Blacklock has the luxurious opportunity of a lifetime when she is assigned to write about a week-long trip aboard an opulent and exclusive cruise. The trip of her dreams quickly takes a turn for the worst, though, when Lo witnesses a woman thrown overboard — a woman who no one on the cruise knows or remembers, a woman who wasn't on the passenger list.
4. All the Missing Girls by Megan Miranda
In this dark and twisty thriller told in backwards chronological order, Nic Farrell tries to uncover the truth about her young neighbor's recent disappearance, a disappearance that may just be the key to solving her best friend's own disappearance 10 years ago. A unique telling of the classic missing persons story, All the Missing Girls is filled with surprises, suspense, and edge-of-your-seat excitement you don't want to miss.
5. Under the Harrow by Flynn Berry
After Nora arrives at her sister's countryside home to find her brutally murdered, she knows she can't count on the police to get to the bottom of the crime — she's trusted them in the past, and she knows they can't always be relied on. Instead, Nora starts to investigate on her own, becoming obsessed with getting justice for her sister's death. But the more she unravels the truth about her sister's past, the more she begins to unravel herself, until she is coming undone at the seams. A heartbreaking story about the unbreakable bonds of sisterly love, Under the Harrow is as layered psychological thriller with a surprising and satisfying conclusion.
6. You Will Know Me by Megan Abbott
In this family thriller, dedicated mother Katie will do anything to keep her family together and her daughter, a star gymnast, on track towards success, even if that means diving head-first into a murder that has rocked their tight-knit community. With a sharp eye and gripping detail, Megan Abbott once again pulls back the curtains on the dark, competitive, and often violent life of teenage girls. You Will Know Me is an skillfully woven tale about jealousy, ambition, and how far we're willing to go to have it all.
7. Exhume by Danielle Girard
In the first installment of the Dr. Schwartzman series, readers are introduced to Annabelle, a brilliant medical examiner for the San Francisco Police Department with a dark past involving an abusive husband whose lasting effects still make her look over her shoulder. When the latest victim to land on her examination table bears to many eerie similarities to her own life to be called coincidence, Annabelle finds herself not just examining the case, but a part of it. A fast-paced, heart-pounding thriller, Exume is a promising start to a series that is already proving to be addicting.
8. With Malice by Eileen Cook
In this Young Adult thriller, 18-year-old Jill Charron wakes up in a hospital room to find the last six weeks wiped from her mind, and her perfect life irrevocably altered. After being involved in a fatal car accident on a school trip in Italy, Jill is forced into the spotlight and into the center of a murder investigation, one paints her as a jealous psycho who is guilty of the murder of her best friend. A fun and fast-paced read to exciting to put down, With Malice is a plot-driven thriller you'll won't be able to wait to get to the bottom of.
9. The Wrong Side of Goodbye by Michael Connelly
In his 21st novel, Detective Harry Bosch is just as sharp and wily as ever, and this time, he puts his expert skills to good use while he tries to help an ailing, reclusive billionaire find a woman from his past who may or may not have given birth to his child. Pulling double-duty, Bosch also finds himself wrapped up in a case tracking a dangerous serial rapist who just may be the one person the detective can't beat. A haunting and unpredictable tale of murder, mystery, and violence, The Wrong Side of Goodbye is an delicately woven novel bursting with dark and unexpected thrills.
10. Blood on the Tracks by Barbara Nickless
The first installment of another new thriller series that debuted in 2016, Blood on the Tracks introduces readers to Sydney Rose Parnell, a Special Agent in the Denver Major crimes unit tasked with investigating the violent murder of a young woman whose husband, a brutally scarred Iraq War vet known as the Burned Man. While the rest of the investigative team is convinced the young woman's murder was a crime of passion, Sydney can tell there's something larger at play, something more sinister, and along with her trusted K9 sidekick, Clyde, she wades into the dark world of rail riders to discover the truth.
11. Last Seen Leaving by Caleb Roehrig
Another stunning YA thriller out this year, debut author Caleb Roehrig's Last Seen Leaving is more than a twisty mystery — it's a touching story of identity, truth, and secrets teens everywhere will love. When Flynn's girlfriend goes missing, he is determined to find out the truth behind her disappearance. But can he do that without outing himself as gay, a secret that he fears will ruin his entire life? A nail-biting mysterious thriller that's as action-packed as it is emotionally satisfying, Last Seen Leaving is an important addition to the queer YA library.
12. The Couple Next Door by Shari Lapena
When Anne and Marco are invited to their neighbor's dinner party, they decide to leave their six-month old baby Cora at home, trusting that she'll be safe if they bring their baby monitor with them and take turns checking on her often. When they return home at the end of the evening to find their child missing, however, their lives are turned upside down as police enter their home and start uncovering the truth about this seemingly picturesque young family. Full of lies and betrayal, unexpected twists and turns, The Couple Next Door is an fun and addicting read you won't be able to put down.
13. The Chemist by Stephanie Meyer
You might know her for her vampire stories, but in The Chemist, Stephanie Meyer tries her hand at action-thriller and proves she is more than paranormal romance material. In it, a mysterious heroine fights for her life as the government agency she used to work for gives her an impossible choice: finish one last sinister task for them, or meet her maker. Fast-paced, action-packed, and suspenseful, The Chemist is a sexy thriller with a brilliant heroine readers will love more than anyone Meyer's has written in the past.
14. Behind Closed Doors by B.A. Paris
In this stunning debut, author B.A. Paris weaves a tale of the perfect couple: she cooks delicious meals, knows how to charm anyone, and has a body to die for, while his killer smile, stunning good looks, and wealth make him a catch by anyone's standard. But for Jack and Grace, life isn't nearly as picturesque as it seems — behind closed doors, their secrets threaten to consume them and destroy them. An emotional roller coaster with daring psychological twists, turns, and dives, Behind Closed Doors marks Paris's arrival onto the thriller scene as a writer to watch.
15. I Let You Go by Clare Mackintosh
It only took a second to ruin Jenna Gray's life, one quick but cruel moment on a November night that shattered everything she knew. Now, miles away in a secluded cottage on the beautiful but tumultuous Welsh coast, Jenna is coming around to the idea of letting herself be happy again — that is, until the tragedy of her past comes crashing into her future, once again threatening everything she holds dear. A heart-pumping, thrilling emotional ride, I Let You Go one psychological thriller you won't want to miss.
Image: The Blonde Bookworm/Instagram