Get To Know The Star Of Netflix's Newest Series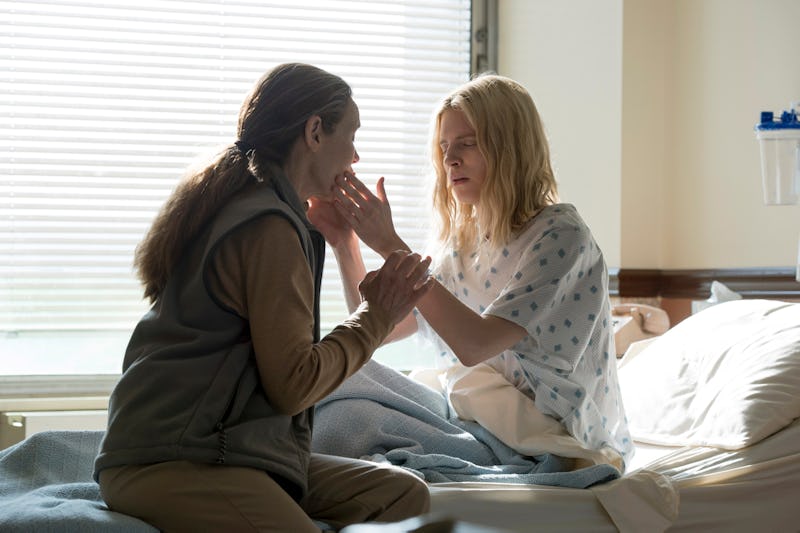 Ever since Beyoncé surprised the world with the sudden drop of her self-titled 2013 album, different artists across different mediums have been trying to emulate the success of her stunt. (It certainly saves on promotional costs.) J.J. Abrams pulled a movie seemingly out of thin air earlier this year with the March release of 10 Cloverfield Lane; Louis C.K. delighted his fans by releasing his series Horace And Pete on his website practically unannounced; and now the world's biggest streaming service is getting in on the art-ambush game with its next original series, the new Netflix show The OA . There may be a lot we don't know about the mysterious sci-fi drama, but there is one question we can answer: Who is The OA star Brit Marling, who plays Prairie?
The series premieres on Friday, and yet hardly anyone even knew of its existence until Netflix dropped a trailer this past Monday. The 90-second promo is vague on details — we admittedly don't know much more about The OA now than we did four days ago, which was literally nothing — but what little we can glean involves a missing girl, a miracle of restored eyesight, and lots of trippy imagery including some sort of tank that's very reminiscent of Netflix's other recent sci-fi sensation, Stranger Things.
The missing girl in question is Prairie Johnson, and she's played by 33-year-old actress Brit Marling. While you may not be familiar with that name, Marling is something of a Sundance sensation, thanks to a series of three indie films that she wrote, produced, and starred in, all of which premiered at that festival, and which earned her accolades and awards recognition: Another Earth, in which she played a young woman coping with a personal tragedy during the discovery of a celestial phenomenon; Sound Of My Voice, in which she played a cult leader who may or may not be from the future; and The East, in which she played an intelligence agent infiltrating an anarchist activist group led by a charismatic terrorist.
Of course, Marling has also appeared in work that she didn't write, such as the 2012 corporate thriller Arbitrage alongside Richard Gere, the 2014 sci-fi drama I Origins alongside The Walking Dead's Steven Yeun, and the 2014 Civil War drama The Keeping Room alongside Pitch Perfect 2's Hailee Steinfeld. She also appeared in a Season 2 episode of NBC's Community ("Early 21st Century Romanticism") as a librarian being wooed by Troy and Abed, and she starred in the short-lived British cop show Babylon (not to be confused with the long-running American sci-fi show Babylon 5), created by Oscar-winning filmmaker Danny Boyle (Slumdog Millionaire).
Like her trio of successful Sundance debuts, The OA was created, written, and produced by Marling, alongside the man who co-wrote and directed two of those three films (Sound Of My Voice and The East), Zal Batmanglij. You may know Batmanglij's work thanks to Wayward Pines, for which he directed several episodes; he also directed all eight Season 1 episodes of The OA.
Of course, Marling may have done a lot of the heavy-lifting behind the scenes to get this show on the air, but she won't be the only appearing on the screen. Her co-stars in The OA include such familiar faces as Emory Cohen (Brooklyn's dreamboat boyfriend Tony), Scott Wilson (The Walking Dead's dearly departed Hershel), Jason Isaacs (Harry Potter's unctuous Lucius Malfoy), Phyllis Smith (Inside Out's scene-stealer Sadness), and Alice Krige, who sci-fi geeks will instantly recognize as the Borg Queen from Star Trek and Lady Jessica from the Dune miniseries.
It's unclear exactly what Marling has in store for us, but judging by her previous work, it's bound to be simultaneously thought-provoking and mind-blowing.
Image: JoJo Whilden/Netflix