This Physicians Formula Shadow Palette Has It All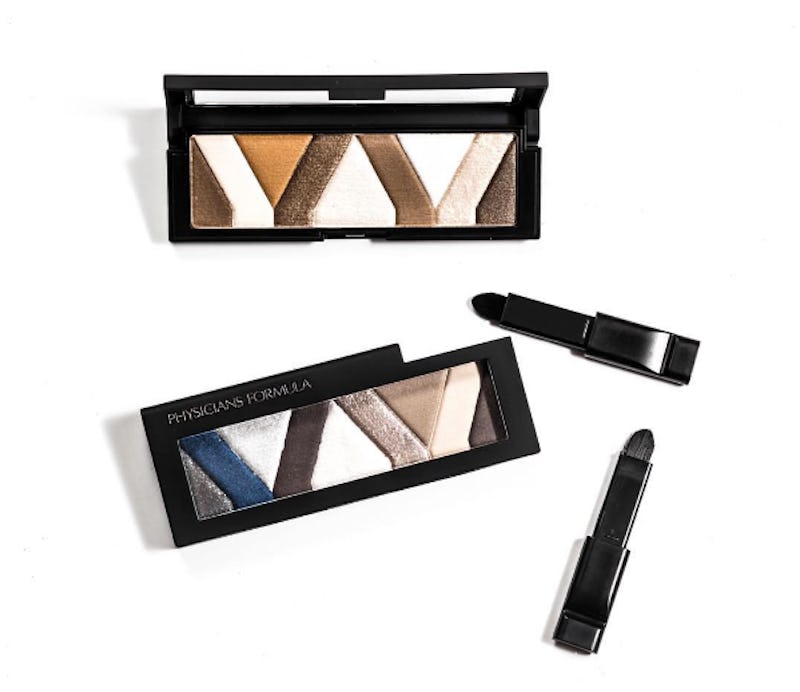 Think about what you want in an eyeshadow palette. Odds are you're thinking of it all — mattes, shimmers, and satins. Well, this brand has a palette for you. Physicians Formula's InstaReady Multi-Finish Eyeshadow Palette has everything you could possibly need all in on place. From the shades all the way down to this packaging, this palette will blow makeup-lovers' minds.
There are tons of different eyeshadow palettes out there, but it takes something special to get it right. Physicians Formula's two new palettes definitely have that special factor to them. To start, both InstaReady Multi-Finish Palettes have shimmer, matte, and satin shades. Natural Nude has a blend of bronze shades, while Smokey Nudes holds all the shadows you need for a dark, but wearable eye. From the matte brow bone highlight to the shiny pop of color at the very end, you'll get it all in these palettes.
The InstaReady Multi-Finish Eyeshadow Palette has an unconventional setup. While other brand set their shades up individually, this one is all combined. It's set up similar to a shimmer strip, where all the colors are touching. That means you can easily blend the colors you like or use them separately. That's pretty awesome, if you ask me!
Physician Formula Smokey Nude InstaReady Palette, $26, Amazon
The last surprise is something that you can only see if you look close. The top right corner of the palette has a brush inside. You just slide it out of the palette and use it as you'd wish. Not only does the brush look pretty great, you'll also never lose it.
If you're looking to get your hands on the palettes, then you're in luck. You can shop them right now on the CVS website or in stores. Each one is $12.79. That's pretty darn affordable considering that you get nine shades and a brush for that price.
The brand is known for combining their colors, just like they did in their shimmer brick. It makes them all the more versatile and give you more bang for your buck. I can't wait to see what they come up with next!
Images: physiciansformula/instagram (1), cvs (1)