More ColourPop X Hello Kitty Cuteness Is Here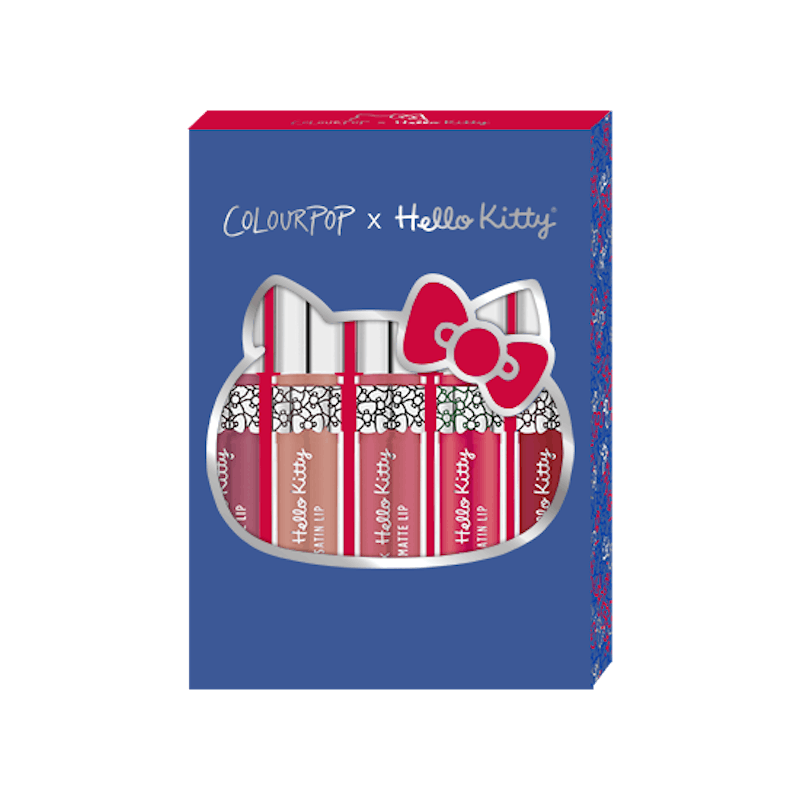 Just in case you can't get enough adorable makeup, this brand has added even more to its Hello Kitty line-up. There are new lip singles and mini-sized lippies to shop, and you're going to want to get your hands on them as soon as possible. Is the ColourPop X Hello Kitty extension limited edition? Scoop up this cuteness while you can!
According to the brand's website, these products will be available "while supplies last." The rest of the ColourPop X Hello Kitty collection has been confirmed as limited edition, as well. But, the range has gone through several restocks. So, if your favorite new shade sells out, you may be able to expect a restock, but that's not a guarantee. Your best bet: head on over to the ColourPop website right. now.
At the time of publication the Ribbon, Milk Bottle and Mimmy single lipsticks were still in stock. The Mini Lippie Kit called Puroland, which holds mini versions of the three singles listed previously along with Tiny Chum and Lock Diary, was still up for grabs, too. There's no time like the present to get more ColourPop X Hello Kitty in your life. Makeup this fun and playful is just too good to pass up!
You need this.
I mean, seriously. How great are these colors? Hello Kitty would definitely approve!
If I were you, I'd take the words "while supplies last" very seriously. The sooner you add these products to your cart, the better.
I've gotten really good at spending money at ColourPop.
Mainly because they just make it so difficult to resist a purchase.
1. Ribbon
Ribbon Ultra Matte Lip, $6, ColourPop Cosmetics
This will surely become your go-to red lipstick.
2. Milk Bottle
Milk Bottle Ultra Matte Lip, $6, ColourPop Cosmetics
Your pout could use an extra pop of pink, don't you think?
3. Mimmy
Mimmy Ultra Matte Lip, $6, ColourPop Cosmetics
You'll be perfectly ladylike in a lavender lippie.
4. Puroland Mini Set
Puroland Mini Size Kit, $18, ColourPop Cosmetics
If you heart all three of these new shades, you can buy them all in one fail swoop when you shop this set. Plus, you'll get two extra colors, so yes, that's a total of five for just $18. Not bad!
The brand's also doing a special promo where the more you spend, the more you get in e-cash (to share or keep for yourself). So, you better be pulling up an extra tab as we speak!
Images: Courtesy ColourPop Cosmetics (4); screengrab/Colourpop Cosmetics (2)