Her Show is Like 'Grey's Anatomy'... on Steroids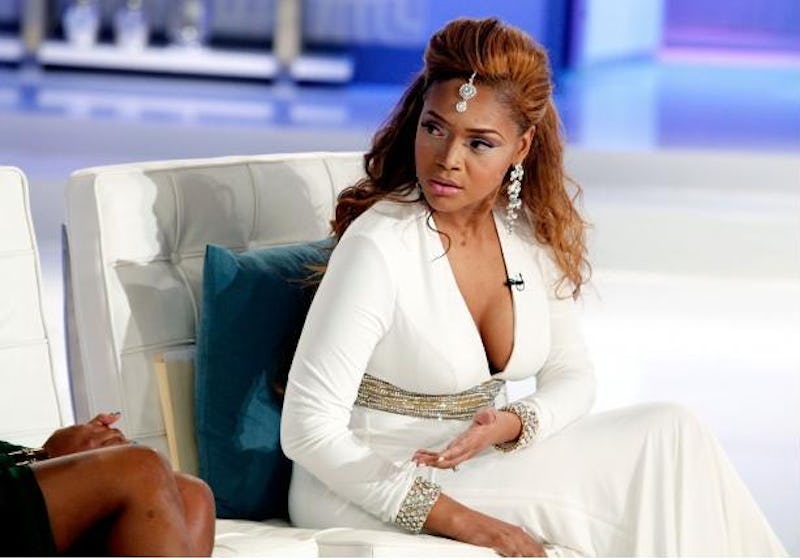 Bravo's Married to Medicine — think Grey's Anatomy on reality steroids plus dresses — is gearing up for the premiere of its second season on April 6, so it's about time we figure out who these Medicine ladies actually are. Although they haven't made as many headlines as our favorite Real Housewives stars have, that doesn't mean they don't deserve as much Bravo fame as the rest of them. Drama for everyone!
This season the show will focus on the lives of seven women in Atlanta, three of whom are doctors and four of whom are married to doctors. Newcomers Dr. Heavenly Kimes (what a name) and Lisa Nicole Cloud are set to join five of the original women: Toya Bush-Harris, Mariah Huq, Dr. Jacqueline Walters, Dr. Simone Whitmore, and Quad Webb-Lunceford. According to Bravo, the new season will have "more laughter, drama, and, of course, 'shade'" and "one of the most explosive — and brutally honest — confrontations yet." You know, basically all we could ask for and more from a reality TV show.
First up for inquisition on our quest to discover more about the gals of Medicine is none other than Mariah Huq, the self-proclaimed "Queen Bee." She made her mark in the first season with her sassy ways and the disintegration of her sweet-turned-sour friendship with Webb-Lunceford. Here are some must-know facts about our Queen Bee:
1. She's actually the creator and producer of Married to Medicine.
Hmm, we wonder how much drama she stirs up just for ratings...
2. She's an entrepreneur and freelance journalist/producer.
Not only is she the mastermind behind the show, but she's the Chief Operating Officer of Jewel and Jem, a children's pajama and decor company that she runs alongside her sister Lake. Previously, she was a TV host at a local Tennessee news station.
And they're both adorable.
4. She's married to Dr. Aydin Huq, an emergency physician.
Aydin is a native of Bangladesh, and according to an interview Mariah had with Jet Magazine, the couple jokes about how they've morphed their cultures and created a new race: Blackadeshi.
5. The couple is launching a line of dietary supplements, protein bars, and shakes called Cinnamon Girl Diet & Nutrition.
The venture is an effort to decrease obesity in minority women. The Cinnamon Girl Diet Program costs $279.70.
6. She watches TLC's The Little Couple and ABC's Scandal.
7. But most importantly, she has "Mariah'isms," which are basically the best phrases/words ever.
Yaaass: In agreement, or seal of approval.Check your email (verb): To become current or up to date.Side eye: I'm watching you, can't be trusted.Catch (verb): Did you get that? Pay attention.Deep (adjective): More than the eye can see, below the surface.Decked (adjective): Looks nice or fierce.Deck piece (noun): Something nice or fierce.Werrkk: Give it all you have, do your best!Throw up your life: Get over it, move on.The tea: The latest gossip or current information.Fish-bitchy: Catty.