Yeezy Boost 350 V2 Core White Are Super Popular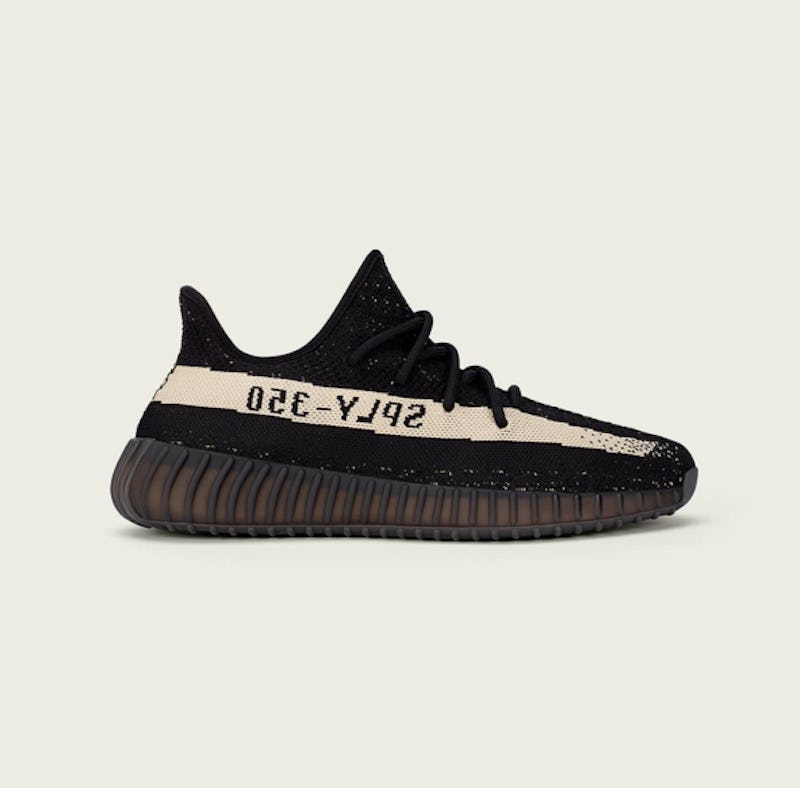 Just when you think you've got your Christmas shopping completely sorted out, Kanye West and Adidas go and drop another pair of Yeezy Boosts and instantly convince you to spend $220 of your money, if you're lucky enough to get your hands on them, that is. The latest pair of Yeezy Boost sneakers dropped on Dec. 17, and if you're just now getting the courage to open up your wallet and spend some money, you're going to need to know the answer to one very important question. Are the Yeezy Boost 350 V2 Core White Sneakers sold out online?
As you already know, these shoes are extremely popular, and at the time of publication they were already sold out on the Adidas website. According to High Snobiety, retailers such as Foot Locker and Champ Sports were also going to carry the footwear. Those two retailers already appear to be out of the shoes online, as well. So, it would appear that you're left trying to shop these kicks in person if you're going to get your hands on them, unless you're lucky enough to score them in some type of giveaway — or underneath the Christmas tree if one of your loved ones managed to snag a pair.
Adidas has an official list of brick and mortar store locations that will carry these immensely covetable shoes, as well. So, if you live near a Foot Locker, Adidas store location, etc., it's time to get in your car and go hunting for the latest Yeezys.
These didn't online for very long. But, fingers crossed you'll get lucky when you try to shop in person!
Foot Locker had them in stock, but they've since flown off of the virtual shelves.
This colorway is insanely cool.
It's no wonder people were dying to get their hands on them.
The folks who didn't get them are left asking themselves, "why?!"
Some people were even so shocked that they had them in their cart, they couldn't find their debit card.
Those who were lucky enough to grab them will be rocking some sweet shoes here pretty soon. Guess it's off to shopping them IRL for the rest of us?
Images: adidasoriginals/Instagram (1); screengrab/adidas (1)