You Can Still Shop For Gifts At Ulta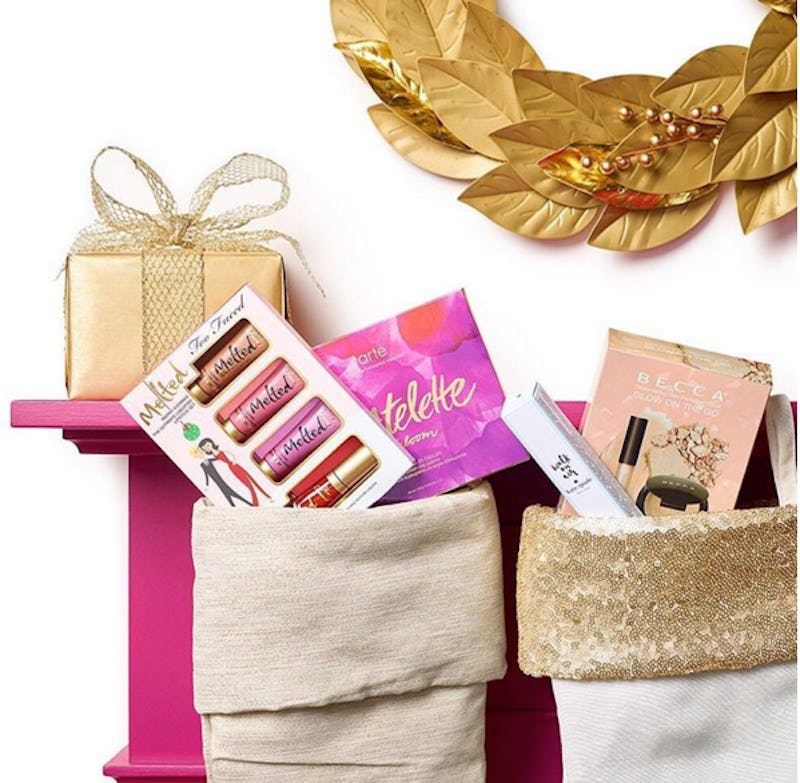 All right, you last minute shoppers! It's time to find out exactly how much longer you can wait to order online and still get your presents in time! When is the holiday shipping cut off for Ulta Beauty? Don't worry, there are still plenty of opportunities to order from this beauty retailer.
You'll be able to buy gift sets, get major discounts and more to make your seasonal shopping experience a breeze. Sometimes waiting until the final countdown to Christmas to start purchasing for your friends and family can still work in your favor because, we get it, you're busy. Who has time to go to a store, you know? Thankfully, Ulta's got your back. Chock it up to a Christmas miracle!
According to the website, you have until Dec. 19 to make a purchase with the standard shipping option and receive your goodies by Christmas Eve. If you spend $50 or more, the transportation comes at no extra cost to you! The absolute last day you can order online is Dec. 21. When you buy on that date, you'll have to rely on their Next Day Air Delivery service to get your items. That'll run you $16.95, but hey, if you're in a rush to make sure your gifts arrive by the Dec. 25 deadline, this is a great option.
Ulta Beauty's got it all laid out for you.
If you're hoping to mail a gift card, you have until Dec. 19 to place your order. But, you can wait until Dec. 25 to get an e-gift card sent!
Considering you can rack up on stocking stuffers and more, you really need to make Ulta your one-stop-shop this holiday season.
Whether you're shopping for scents of must-have makeup items, this brand has it all.
Start buying now, and you'll save mega bucks in the process. 'Tis the season for shopping at Ulta, apparently!
So, go ahead and fill your Santa bag by adding items to your cart, ASAP!
Images: ultabeauty/Instagram (1); screengrab/Ulta Beauty (2)