These ColourPop Products Are Guaranteed By Dec. 25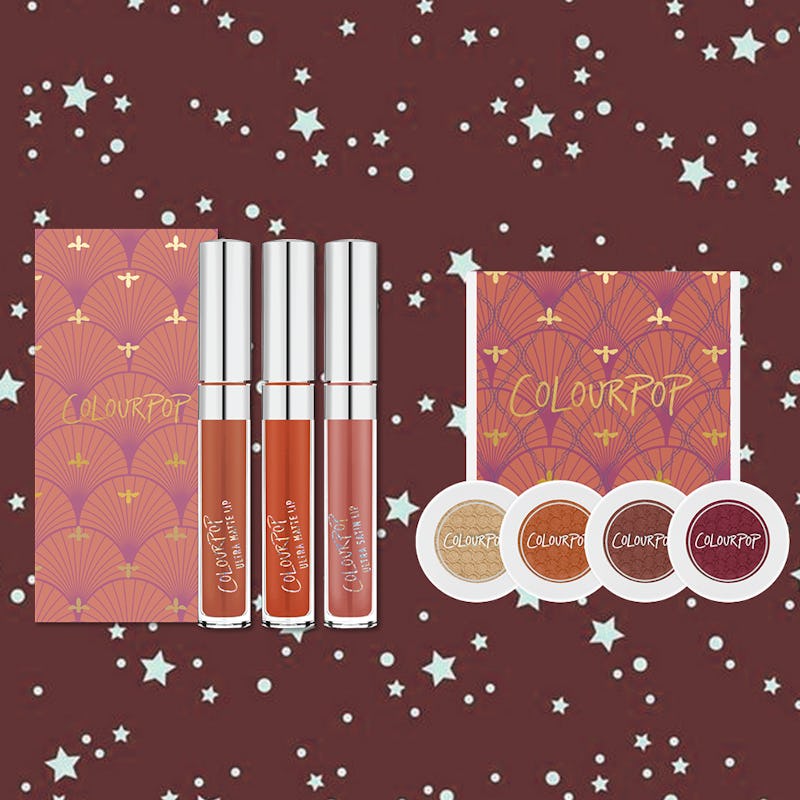 ColourPop is coming through for you with their latest promo. Not only are they offering up the best last minute gift options, they're also guaranteeing that you'll have these goodies by the time Christmas day is here. What's included in ColourPop's Holiday Shipping Promotion? Only a few select items are available for free guaranteed domestic shipping, but these deals are going to blow your mind!
According to the brand's website, these products will be able to reach your doorstep by Dec. 25 as long as you place your order by 11:59 p.m. PT on Dec. 25. The products will be available while supplies last, however, so if they run out before the Dec. 18, consider your chance to get last minute gifts gone! My recommendation would be to head over to the ColourPop site, stat. Because there's no way you'll want to miss out on the chance to have these goods arrive just in time for Christmas.
When you open up a tab and get in on this promo action, you can shop bundled sets that are full of lippies, eye shadows and more for a discounted price and come with free shipping. The kits are full of fan favorites, holiday must-haves and even limited edition Hello Kitty products. ColourPop's got the best presents for each and every person on your list!
You've got to get in on this savings while you can. Even if you're just gifting yourself, there's no way you should skip the chance to purchase.
Your friends will love unwrapping some ColourPop this season.
It couldn't hurt to make just one more buy, you know?
This brand's here to make the season merry!
1. It Girl Bundle
It Girl Bundle, $30, ColourPop Cosmetics
Get in on that dusty rose and terra cotta action with these hues on-hand. These shades look incredible on every skintone, so get it for each and every one of your buddies!
2. Hello Kitty Bundle
Hello Kitty Bundle, $50, ColourPop Cosmetics
You've got to take advantage of this many of these limited edition items coming all in one package. This is a $64 for only $50. Hello Kitty cuteness, come to mama!
3. Femme Fatale Bundle
Femme Fatale Bundle, $30, ColoruPop Cosmetics
Got a super glam gal pal? Consider your shopping complete.
4. Everyday Bundle
Everyday Bundle, $30, ColourPop Cosmetics
You'll wear these shades errrryday, which will pretty much guarantee an amazing 2017.
5. Fan Favorites Bundle
Fan Favorites Bundle, $30, ColourPop Cosmetics
This bundle is worth the purchase to cop that Churro highlight alone. But then it also comes with two eye shadow brushes, lippies and more. So, yeah, it's pretty freakin' irresistible.
Grab these sets and more from the ColourPop site while supplies last. Merry, makeup-filled Christmas to you!
Images: Courtesy ColourPop Cosmetics (5)