13 Things To Do Before 'GOT' Comes Back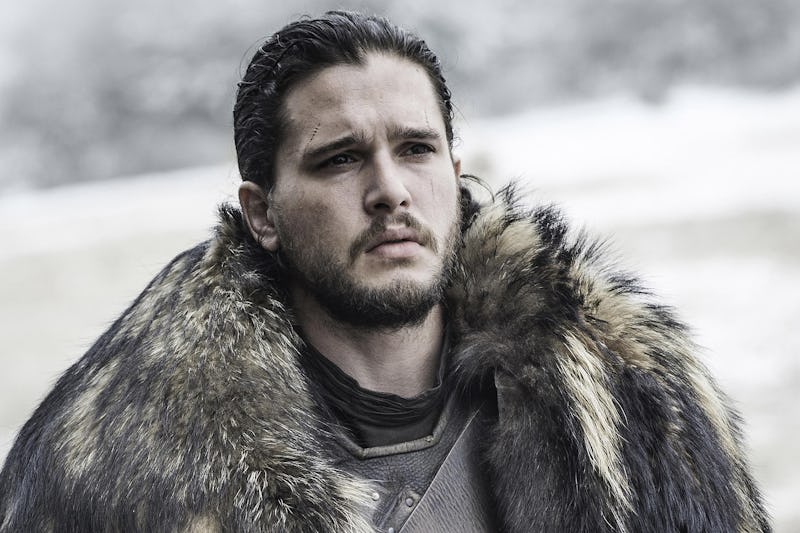 The wait before each new Game of Thrones season always seems so long. Rumors about each new batch of episodes start swirling as soon as the previous season ends, leaving fans at a loss about what to do before Game of Thrones comes back every year. On top of all this, Season 7 of GoT promises to deliver answers to many of the show's biggest questions. We've already received hints that some major characters will finally meet, making this upcoming season more tantalizing than ever.
With the sad news that Season 8 will be the HBO show's last, with Seasons 7 and 8 shorter than usual, a lot of important stuff is bound to happen in the upcoming episodes. I wouldn't be surprised if we saw the end of more than a few major characters in Season 7. Unfortunately, Season 7 won't arrive during the spring like its predecessors. HBO confirmed that it will premiere in the summer of 2017, instead, though the exact premiere date hasn't yet been revealed. Luckily for Game of Thrones fans who were banking on an April release, though, there is plenty to do before the new season comes out. Here are 13 things to do while you wait for new GoT.
1. Catch Up On The Books
If you haven't already read the whole A Song Of Ice And Fire series, or haven't read the books in a while, now is the perfect time.
2. Preorder The Winds Of Winter
Whether the next installment will come out before the next season remains a mystery.
3. Figure Out Your Spoilers Policy
If you are the kind of person who hates spoilers, you might want to block websites like The Watchers On The Wall for now.
4. Remember To Savor The Anticipation
Since there isn't much Game of Thrones left, you should relish the feeling of excitement before it's all over.
5. Buy Some Merch
There is lots of official and unofficial merchandise for sale out there, if you've always wanted to own a Hodor mug.
6. Watch Westworld
Heralded by many as the next Game of Thrones, the buzzy HBO series has all the darkness and drama of GoT.
7. Plan A Premiere Party
It's never too early to start planning, and Bustle has lots of party ideas.
8. Rewatch The Whole Series
It's probably been awhile since you've seen the first season, and you will definitely want to revisit Season 6 before the seventh season premieres.
9. Drink Wine
Take a page out of Cersei's book.
10. Brush Up On Westeros History
Familiarity with the Targaryan family tree will probably come in handy.
11. Make Predictions And Place Some Bets
If you have an idea of what will happen in the final seasons of GoT, make sure you write it down so you have evidence, or make a bet with a GoT-loving friend.
12. Read Up On Fan Theories
If you don't care too much about spoilers and wild speculation, there are lots of theories out there, some ridiculous, some plausible.
13. Follow The Actors' Social Accounts
It's a great way to see your favorite characters in a different light, and the Stark children, especially, are hilarious on social media.
That should keep you busy until this summer, especially if you remember to enjoy the buildup; after all, isn't the speculation and anticipation part of the fun?
Image: HBO, Giphy (13)