True Crime Recommendations, From A Thriller Writer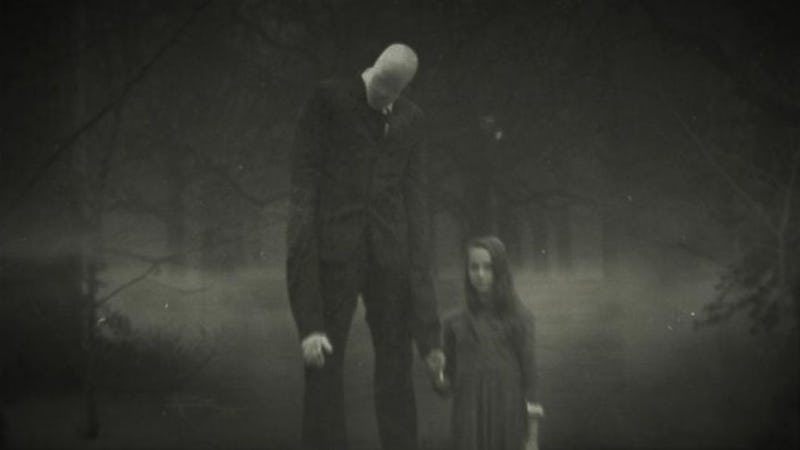 There's no doubt that winter is the perfect time to indulge your obsession with true crime podcasts, TV shows, and documentaries. The biting cold gives you an excuse to stay in and snuggle up with a pot of tea and a cozy blanket to watch the next big crime documentary. But here's the problem: you've already listened to Serial and you've already watched Making A Murderer — so what's next? Kara Thomas, the author of young adult thriller The Darkest Corners, is a true crime aficionado, and she's shared some of her recommendations for documentaries and podcasts with Bustle.
In The Darkest Corners, available anywhere books are sold, teenage Tessa returns to the town she left as a nine-year-old. When she returns, she's flooded by dark memories of the place... and the murder that led to her sudden departure. As she uncovers more and more secrets about the fateful night that changed her life, she comes to understand that no one can be trusted... and everyone is a suspect.
Unsurprisingly, Kara Thomas is fascinated by real-life cases of unsolved murders and disappearances. She exclusively shared a few of her recommendations for true crime podcasts, TV shows, and documentaries to enjoy to this winter — so settle in for some creepy fun.
Documentary: The Killing Season
In this eight-part documentary series, Joshua Zeman and Rachel Mills — the director-producing team behind Cropsey — hit the road to investigate one of the most infamous unsolved cases of our time: the identity of The Long Island Serial Killer. Zeman and Mills travel from Gilgo Beach, New York, to as far as West Mesa, Arizona, to explore a horrifying epidemic sweeping America—the unsolved murders of sex workers. Equal parts captivating and heartbreaking, The Killing Season is required viewing for anyone obsessed with WebSleuths and cold cases. Check out full episodes at A&E.
Documentary: Beware The Slenderman
This documentary about the shocking crime that rocked the small town of Waukesha, Wisconsin is set to premiere on January 23rd, 2017. In 2014, two 12-year-old girls stabbed a friend and left her for dead—allegedly at the behest of the fictional character Slenderman. The chilling crime and impending trial has captured the public's attention, and Beware the Slenderman promises to provide a glimpse into the darkest corners of the Internet where the Slenderman legend originated.
Podcast: Crimetown
This podcast from the producers of HBO's Robert Durst documentary The Jinx examines the web of crime and political corruption in Providence, Rhode Island. Fans of Serial will be hooked from the first episode, in which a young prosecutor takes on a gruesome murder case—and a notorious mafia boss.
Podcast: The Vanished
I'm hooked on this series, which provides in-depth looks at less-publicized missing persons cases from the past twenty years. Host Marissa Jones doesn't have the narrative quirks of Serial's Sarah Koenig, but her storytelling is direct and no-frills. In particular, I recommend the episodes on The Springfield Three and Ireland's "Vanishing Triangle."
Podcast: In The Dark
The story behind this podcast is as captivating as the subject matter. Two weeks before the eight-part series on the abduction of Jacob Wetterling was set to air, Daniel Heinrich confessed to killing the eleven-year-old boy in 1989. In The Dark is a heartbreaking look at what happens when a crime goes unsolved for decades.
Kara Thomas has written for everything from her high school newspaper to Warner Brothers Television. She's a True Crime addict who lives on Long Island with her husband and rescue cat. To learn more about Kara and her books, visit kara-thomas.com and follow @karatwrites on Twitter.
Images: HBO