7 Podcasts That Are Seriously Scary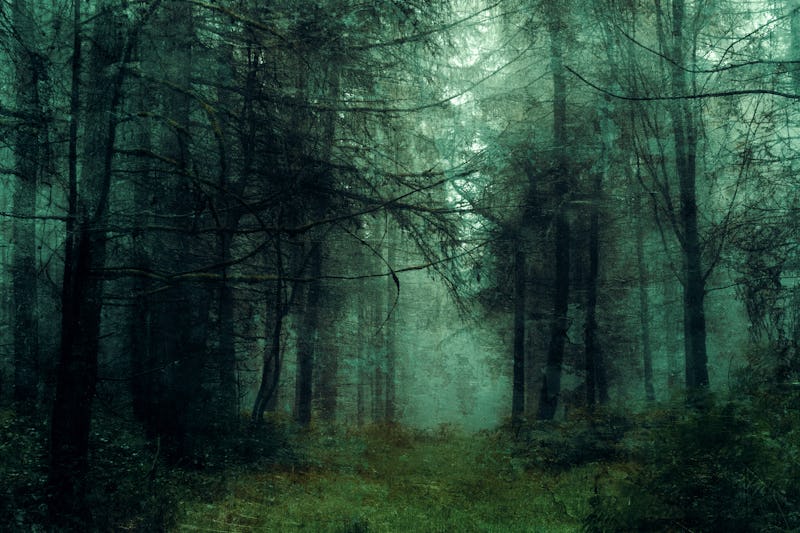 David Wall/Moment/Getty Images
The Halloween season is the perfect time to embrace your love for all things morbid, spooky, and strange. It also gives you an excellent excuse to indulge in the best murder podcasts out there. These gory crime shows treat your ears to peculiar real-life stories that one can only dream of. I am talking about the kind of stories that make you go "WTF?!" every five minutes.
Obviously, tales of twisted crimes are not for everyone. They are right up there with scary haunted houses and creepy horror movies. Fortunately, I have a feeling that I am not the only one who loves this kind of stuff. The popularity of Serial proves that many people love to dive into the depths of resurrected stories and cold cases.
This is where this list of murder podcasts come in. The audio-only nature of each show allows you to exercise your imagination in the best way. You will also challenge your brain as you try to connect the pieces of each mystery. Plus, you can listen to an episode while cleaning, cooking, or commuting. It basically doubles as hands-free entertainment when you are on the go. I am all about it.
Ready to get weird? Check out these terrifying murder podcasts just in time for the spooky Halloween season.
1. Sword and Scale
Dubbed as one of the most horrific crime podcasts, Sword and Scale features a roster of bizarre real-life cases. The show delves into the twisted minds responsible for manslaughter, mass murders, and everything in between. Episodes are often laced with police recordings for added intensity and energy. Needless to say, this one is not for the faint-hearted.
2. My Favorite Murder
Fans of dark humor and chilling crime stories will adore My Favorite Murder. Each episode is capable of making you laugh, cringe, and gasp. This podcast is perfect for goofy individuals who have a soft spot for all things morbid. Count me in.
Check out the show at iTunes or Feral Audio.
3. Serial Killers Podcast
Serial Killers is a podcast that is equal parts criminology, history, and psychology. The show discusses the lives of serial killers and the psychopathological factors that have driven them. And while the show stopped recording in 2014, you can still get your fill of gruesome goodness thanks to past episodes.
Listen to Serial Killers on the official website.
4. The Mind of a Murderer
Hosted by a criminal psychologist, The Mind of a Murderer provides an in-depth look at the most eerie individuals of mankind. Interviews with the killers themselves make up for the fact that there are only six episodes in the entire podcast.
Head to iTunes or audioBoom to binge your heart out.
5. True Murder
If you love books about murder mysteries and serial killers, True Murder is for you. This show features the authors and journalists who have written about gory cases and crimes. It's an awesome way to learn about the research that went into each and every book and article. With almost 300 episodes in its catalog, True Murder might be your new go-to podcast.
6. True Crime Garage
Like My Favorite Murder, True Crime Garage boasts a healthy combination of humor and oddity. The show focuses on murders, cold cases, and serial killers. Get ready for hilarious banter, craft beers, and mind-bending stories.
Check it out on iTunes or Stitcher.
7. The Generation Why Podcast
From conspiracy theories to unsolved murders, The Generation Why podcast has almost 200 episodes under its belt. The cases featured vary in complexity and weirdness. Some episodes even feature forensic experts and crime authors as special guests.
Indulge at iTunes, Stitcher, or Podbay.
Images: David Wall/Moment/Getty Images