In The Bustle Booth With Kristen Doute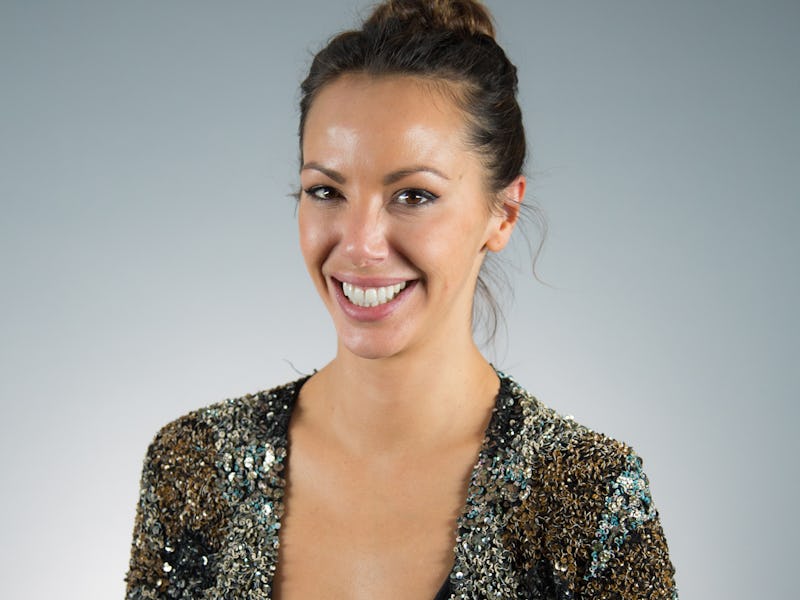 When celebrities come into Bustle HQ in New York, whether it's for a photoshoot, videoshoot, or a Facebook Live, we want to give them the chance to leave their mark. Literally. So we hand them a pen, a piece of paper, a few questions, and ask them to get creative. The rest is up to them. This time, reality star, actress & entrepreneur Kristen Doute is leaving her mark in the Bustle Booth.
You probably know Kristen Doute best as a cast member from the delightfully dramatic reality series Vanderpump Rules. Kristen has been through some serious ups and downs, and unlike the rest of us, who can privately stumble once in a while, she's endured all of these obstacles in front of Bravo's cameras. But like the "most powerful b*tch in the world" that she truly is, Kristen came out on top. She just launched a new lifestyle website, Vegiholic; is in a happy, healthy relationship with Brian Carter, with whom she shares a new puppy named Gibson Nicks; and most importantly, she seems to have a great relationship with herself.
When Kristen stopped by Bustle HQ, she filled us in on the November launch of Vegiholic where she shares some personal anecdotes, along with the knowledge of vegetarian cuisine that she has cultivated throughout her 22 years of living a vegetarian lifestyle. But in the Bustle Booth, she got even more personal, sharing a few of her favorite things and her emphasis on loyalty.
Images: Kenny Suleimanagich (photo), Bry Crasch (design)/Bustle