Shop The Kylie Shop Before It Sells Out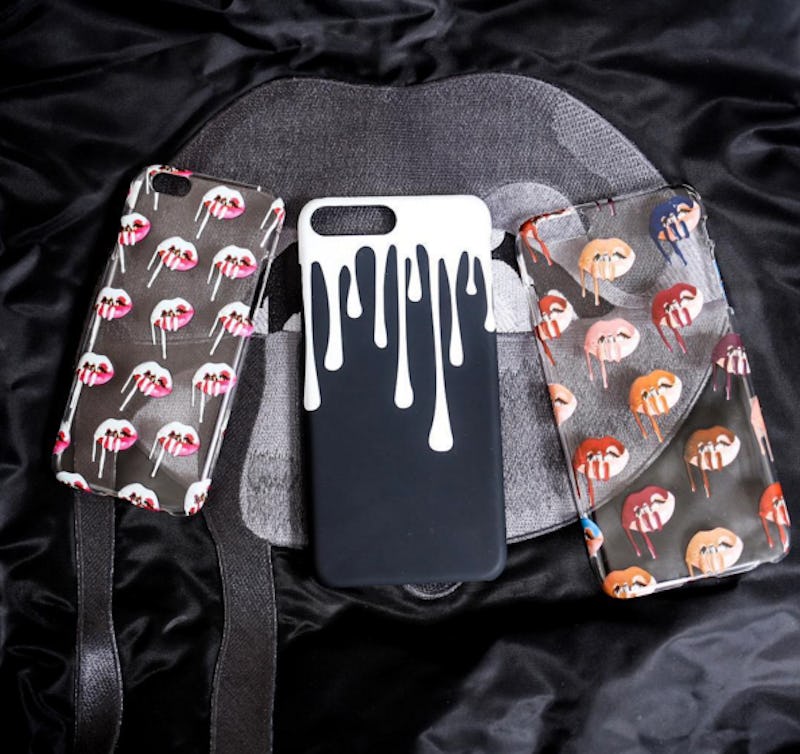 Kylie Jenner loves to cater to her fans, which is clearly evident by all of the holiday surprises and product freebies she has been offering on KylieCosmetics.com. Her latest gift to devoted fans is The Kylie Shop, an online store with a curated collection of Kylie merchandise, providing even more ways to express our obsession with her brand. It comes with no surprise, then, that it sold out in the blink of an eye when it first launched. The good news is that the online store has recently been restocked, which begs the question — is The Kylie Shop sold out?
Jenner has been teasing the drop of her very own customized merch line for weeks, and when The Kylie Shop finally went live on Dec. 10, excitement spread like wildfire on Twitterverse. The collection includes everything from tee shirts and hoodies with Kylie's face on them, to hats, sock, undies, buttons, and phone cases branded with Kylie Cosmetics' iconic dripping lips emblem. There is even an official Kylie Jenner 2017 calendar, which features a different racy photo of the 19-year-old for every month.
So, is it too late to snag a piece of this Kylie-backed action? Yes and no.
Official Kylie Jenner 2017 Calendar By Terry Richardson, $22, kyliejennershop.com
Many items, like this calendar, as well as the Arthur George socks, the bra and underwear set, and the phone cases, are all still available.
The Kylie Sports Set, $55, kyliejennershop.com
Other products, like many of the tee shirts, hats, and hoodies are already sold out.
Lace and Leather Tee, $35, kyliejennershop.com
My advice? Get to the site ASAP.
Images: The Kylie Shop (3); KylieJenner/Instagram (1)