13 Secret Santa Gifts For Literary Characters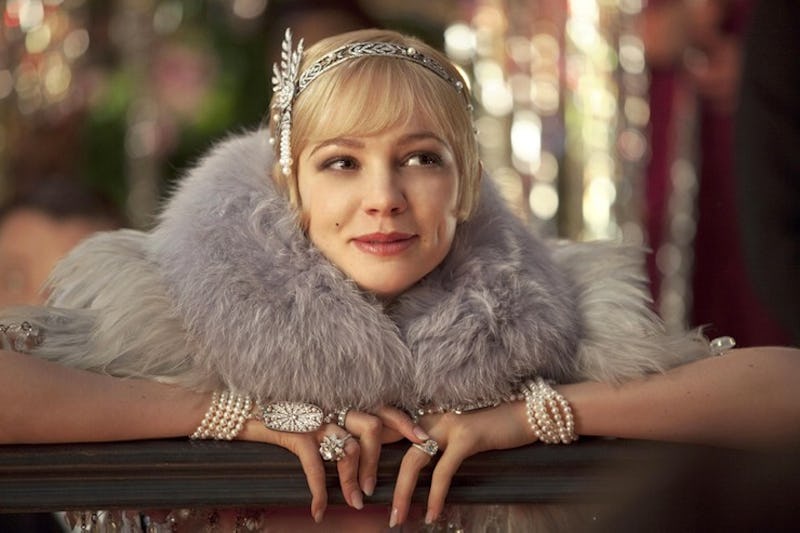 The holiday season is maddening for many reasons, but perhaps one of the most frustrating of all is gift exchanges with people that you don't know what to buy for. The presents you get unfamiliar coworkers, strange party guests, and even closest friends aren't nearly as easy to chose as the kinds of Secret Santa gifts for literary characters, because they're much easier to pick out presents for than the pick people in your real life.
Whether it's a coworker who you don't know well or a mutual friend you aren't that close with, picking out gifts for Secret Santa exchanges is a stressful nightmare that makes you wish everyone was as easy to shop for as your favorite book characters. Unlike your fiction friends, your real-life ones are picky, hard to read, and not easily judged by their cover. A book character's personality traits, interests, wants, and desires are all (mostly) spelled out for you on the page, meaning picking out a good gift for them is as easy as opening a book.
If only everything around the holidays could be as simple as that. Maybe this year, it can be.
Instead of stressing out over what kind of books your cubicle mate likes to read or second guessing your friend's favorite coffee brand, give the gifts you would give your favorite fictional characters this year. Everyone fits a different character type, so find the right one for your Secret Santa and try getting them one of these 13 gifts for literary characters instead.
1. Emma Woodhouse
While all of Jane Austen's heroines would appreciate a good cup of tea, none would love this holiday hostess gift more than the queen bee herself, Miss Emma Woodhouse. Perfect for her next picnic on Box Hill, this set will make sure the perfect party organizer has the perfect tea, every time.
Teavana Gift Collection, $49, Teavana
2. Daisy Buchanan
A woman whose fashion sense is thankfully better than her common sense, Daisy Buchanan would be one of the easiest secret Santas to shop for. For a true accessory lover like Daisy, all you need to to is get her something shiny and beautiful, like these Leaves of Loneliness hair pins, and watch her face light up like Jay Gatsby just walked in the room.
Leaves of Loneliness Hair Pin Set, $13, Modcloth
3. Scout Finch
Scout is a simple southern child who enjoys climbing trees, social justice, and, of course, books. Give her the gift of unlimited reading opportunities with a Kindle E-reader, the perfect accessory for a young who seems to be constantly on the go.
Kindle E-Reader , $80, Amazon
4. Harry Potter
There are few things Harry Potter holds dearer than his family photos, which is why a fun and festive frame makes a lovely and thoughtful gift for the famed wizard. This glitter picture frame will make his pictures look almost as magical as he is.
Mini Instax glitter Picture Frame, $6, Urban Outfitter
5. Catherine Earnshaw
It's dark and cold at Wuthering Heights and the surrounding moors, so what better gift for this troubled heroine than a warm and cozy blanket-like shawl. Big enough to share with her tortured love, Heathcliff, an accessory like this has the power to change the outcome of a love story.
Thanks for Cabin Me Plaid Shawl, $20, Modcloth
6. Holly Golightly
Holly Golightly seems like an extravagant girl, but her favorite pleasurable pastime is simple: sleeping. Gift the gift of a restful slumber with this adorable, cat-eared sleep mask that pays homage to the character's own no-name pet.
Satin Cat Sleep Mask, $14, Etsy
7. Lauren Olamina
It has to be hard to feel all of the pain of the people around you, which is why a relaxing aromatherapy kit would make a thoughtful and useful gift for a girl like Lauren.
Aromatherapy Gift Set, $36, Etsy
8. Harriet Welsch
A true expert sleuth and local historian, Harriet the Spy can never have too many notebooks. Now that she's older, it's about time she graduated from her black and white compositions to a more mature look, like these gorgeous Birds of a Feather notebooks from Rifle Paper Co.
Birds of a Feather Notebook Set, $14, Rifle Paper Co.
9. Tyrion Lannister
Tyrion Lannister does two thinks: drink and know things. Since you can't really help him out with the latter, give him a present that can assist him on the former with these cute and creative cocktail mixers.
Cocktail Mixers , $12, Uncommon Goods
10. Lisbeth Salander
A true techie, Lisbeth Salander is probably always in need of a back-up charger, especially one as stealthy as she is.
Clutchette Power Charging Pouch , $50, Fab
11. Toru Watanabe
A child of the 60s, the heartbroken Toru Watanbe can cry his eyes out while watching his favorite band's greatest moments. For a Beatle's lover like him and his creator, a blu-ray of Eight Days A Week — The Touring Years is a nostalgic gift that will bring on all the feels (not like he needs help doing that.)
Eight Days A Week — The Touring Years Blu-Ray Deluxe , $37, Amazon
12. Alice
Alice has seen some pretty extraordinary things, so no gadgets or gizmos will impress this young girl. Instead, she'd be more impressed by a thoughtful gift like this kitten tea mug that honors her own cat Dinah as well as her Wonderland pal, the Cheshire Cat.
Kitten Tea Mug, $10, Urban Outfitters
13. The Garcia Sisters
For sisters with bonds as close as the Garcia's, no sweeter gift could be given than jewelry that honors their friendship and family connection.
Matching Aluminum Cuff Bracelets, $35, Etsy
Images:Village Roadshow Pictures