How To Use Instagram Stickers On Stories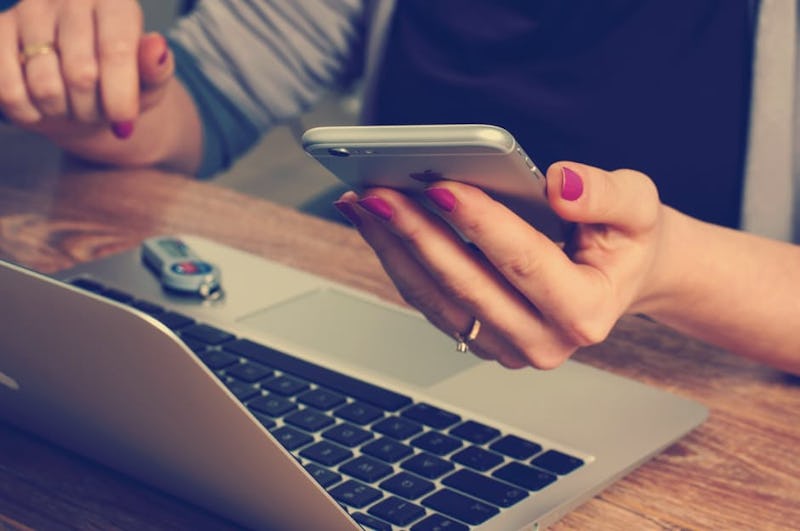 Holy Instagram updates, Batman — Stories now have customizable Stickers on them! On Tuesday, Instagram launched yet another new update to jazz up this new feature, so if you find yourself wondering how to use Instagram Stickers on Stories, then you are far from alone. Using this new update, users can add tags about their location, the current time, the temperature, and a whole slew of emoji, some of which are seasonal and exclusive to Instagram. All of the new Stickers are movable on the screen and can expand and tilt by dragging and manipulating the images on screen.
In addition to the Stickers, Instagram Stories is now allowing for multiple text fields to any photo or video, which users can choose a right, left, or center alignment for. You will also be able to record video without pressing and holding down on the button — now you can start recording with a tap and go hands-free. And if you had a particularly epic 24 hours and know you want to save everything on your Story, simply swipe up on your Story to get to its viewing sheet and save them all in one go by hitting the save icon.
This is yet another awesome update that recently follows up Instagram's addition of tagging other users' accounts mid-Story, making the community on Instagram seeming that much more tight-knit. These Stickers will make it seem even more personal and unique to your ~Insta brand~ as well. Here's how to get Stickers on your Instagram Story:
First, Update Your App
Make sure you are operating on the latest version of Instagram by going to the App Store and updating it. You'll be able to tell you have the update when you go into Instagram Stories and take a photo or video, at which point you will see a smiley face icon on the top right of the screen next to the text and draw icons. If you still don't see it, you may have to uninstall and reinstall the app to your phone — and if it's still not working, then be patient. The new feature just launched Tuesday and is still rolling out.
Take Your Picture Or Video
IT ME, pretending to have selfie game at a bajillion o'clock in the morning! As you can see, there's a square smiley face icon at the top of the screen. Press it, and options will appear:
Select Your Sticker
Don't get too hung up on this, because you can add in as many Stickers as you please. DREAMS DO COME TRUE. After you select it, it will appear in the middle of the screen like this. With the seasonal options, you can tap them for alternate ~designs~ of the Sticker (for instance, this sweater morphs into a Hanukkah sweater or green holiday sweater).
Expand And Tilt It Into Place
You can press and drag any of the Stickers into the size and angle you want. Once you're happy with that Sticker, you can go back into the library and add more. As you can see, I abused this ability into infinity. ENJOY THE FRIGID COLD, MY FELLOW NEW YORKERS. We need those reindeer sweaters more than ever.
If You Want To Delete A Sticker ...
Simply press down, and drag to the bottom of the screen, where a trash icon is displayed.
The updates should begin to roll out on Tuesday, Dec. 20, so keep your eyes peeled for updates and that smiley-faced icon in the top right of the screen! Your loyal Insta audience awaits.
Images: Emma Lord/Bustle