9 Last-Minute Christmas Gifts To Get Your BF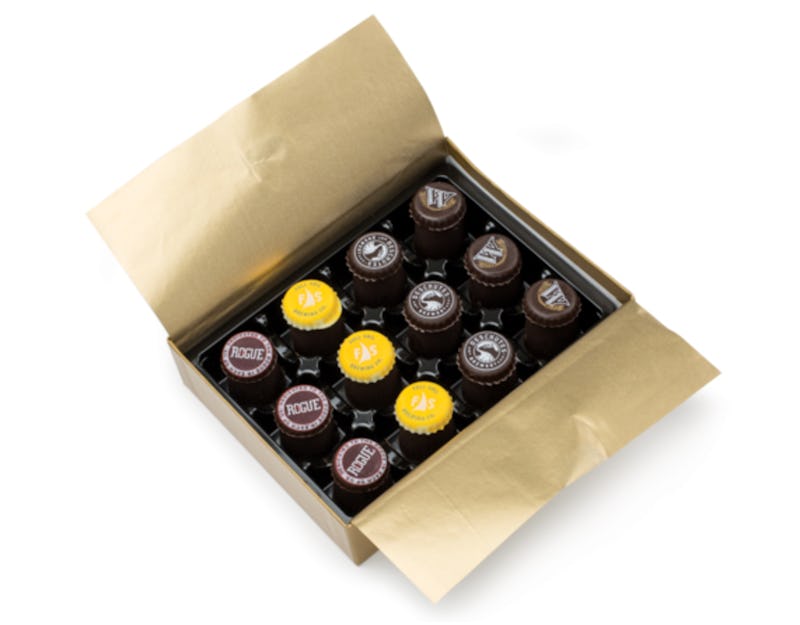 A few years ago, it was my time to buy a Christmas gift for my boyfriend. He was a laid back type of guy who wasn't picky at all, which made buying gifts for him all the more confusing. I procrastinated buying his gift until finally — December 23, it was crunch time. I had gone through all of the usual gift options in my head — socks, a sweater, a watch — but none of them seemed right. I wanted something from the heart but I also didn't want anything over-the-top. Most importantly, I wanted something he would actually enjoy.
Desperate, I started asking my trusted guy friends for help. They gave me advice that I still live by when I'm shopping for gifts for a boyfriend: Buy a gift that is personal (because it shows that you've listened to him talk about his interests), and also useful. With this advice in mind, I knew what the perfect gift would be. My boyfriend had an important job interview coming up, and I bought him a tie with his favorite colors matched with a collared shirt. I also baked him Good Luck Cupcakes. On Christmas Day, I saw his face light up when he opened his present. He told me he loved my gift because it showed that I remembered his favorite color and that I paid attention to what was going on in his life. I loved the thought of him going into his interview with confidence, wearing a shirt I had specially picked out for him.
I asked men for their ideas of the perfect Christmas gift. Here are nine naughty and nice gifts that you can find at the mall (or order express shipping) to put under your boyfriend's Christmas tree.
1. Lush Christmas Bath Bomb Gift Set
Conserve water, bathe together. A bath bomb gift set is something that is sweet, sexy, and simple. He will appreciate that you have thought about his needs for self care and relaxation. The best part is, this is a gift that you two can enjoy together for a romantic night in.
$85.95, Lush Christmas Bath Bomb Gift Set
2. Beer-Flavored Chocolates
What better gift to get for the beer lover in your life? This a thoughtful and very yummy twist on a romantic gift. He will love Moonstruck Chocolate Co's Oregon Craft Brewers Collection of truffles: 12 chocolates topped with edible beer bottle caps.
3. Man Crates Stocking Stuffer
Not sure what your man likes? Want to go with a safe bet for your gift? Check out Man Crates — they have gifts ranging from Steak Jerkey to a Baseball Bottle Opener to a Cinnamon Churro Smash Mallow.
$20, Man Crates Stocking Stuffer
4. Sensual Massage Candle
This is a romantic and intimate gift that will also bring some excitement into your bedroom — for after all the gifts have been unwrapped.
$40, Sensual Massage Candle
5. Kiehl's Man Full Body Refueling Set
Because dudes love being pampered, too!
$62, Kiehl's Man Full Body Refueling Set
6. Keurig Coffee Maker
Keurig is a coffee maker that uses K cups (that come in all types of flavors) to brew coffee in two minutes. He will love you for giving him something so quick, practical, and efficient, and in future holidays you can give him specially themed cups. Plus, you can use it when you stay over at his place.
$90, Keurig Coffee Maker
7. The Hot Toddy Carry On Cocktail Kit
Because making cocktails at 10,000 feet just got way easier.
8. A Recipe Book
Recipe books are a good way to go if you're crunched for time. I recommend What The F**K Should I Make For Dinner by Zach Golden, because cooking is way more fun when profanity is involved.
$10, What The F**K Should I Make For Dinner
9. Mophie iPhone Battery Charging Case
A perfect gift for the tech junkie in your life, or for the guy who claims his phone is always dead.
$60, Mophie Charging Case
Now get out there and get a kickass gift — there's still time!
Images: Moonstruck Chocolates, Lush Cosmetics, Heart on Your Wrist, Man Crates, Party LYTE, Kiehl's, Keurig, W &P Design, Amazon, Mophie