Tarte's Maneater Palette Is Gorg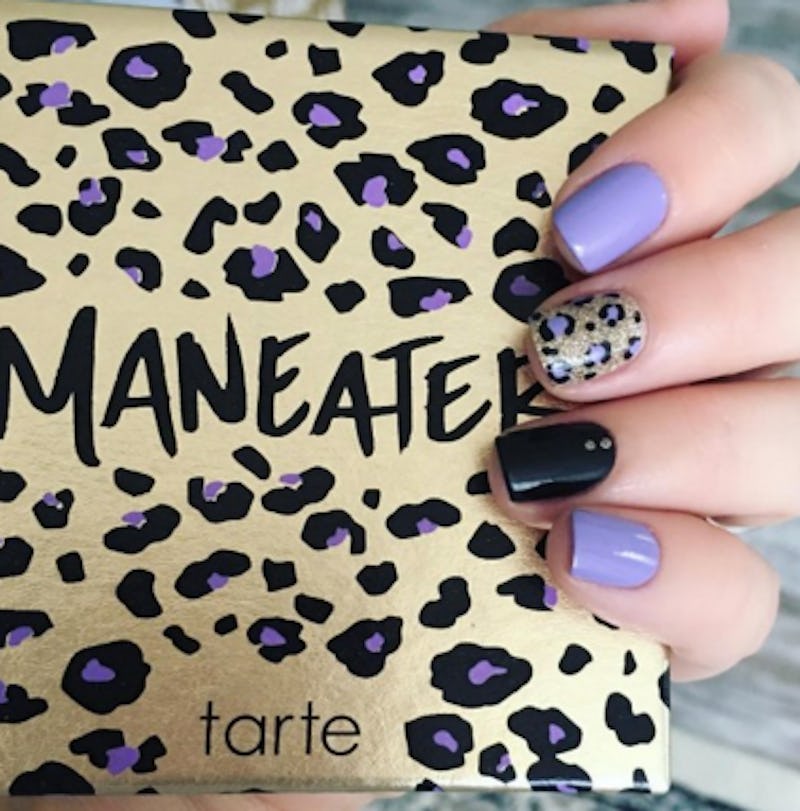 This season has proven to be amazing for fans of Tarte Cosmetics. The brand has delivered amazing products for the holiday season, and they just keep on giving. They recently launched a super glam eye shadow palette, and you're going to want to get your paws on it as soon as possible. What's in Tarte Cosmetics' Maneater Palette? Prepare to fall in love with these colors.
These hues are only available at Ulta, and once you see them, you'll be opening a tab and making a purchase in no time. The set contains seven different shadow shades that will give you some dramatic makeup. There's everything from "Meow," a matte ivory to "Hypnotic," a shimmering berry to give you the perfect transition from lid to brow bone. Top off your beauty with a highlight under your brow (the perfect shade for that is "Lace," BTW) and you're good to go.
Tarte's making it easy to have all of your go-to shades in one place, and they've got it super affordably priced, as well. The palette retails for just $29. So, if it's not in your virtual cart already, you better get on that, stat. According to the retailer's website, each shadow is limited edition, so the sooner you add them to your makeup bag, the better!
The packaging is almost as good as what it holds inside.
This will pair perfectly with the Maneater mascara. You'll be looking ferocious with this combo.
Maneater Palette, $29, Ulta Beauty
Seriously, there's no stopping these shades. They're infused with Amazonian clay which makes them blendable, long-wearing and packed with pigment. You need to get these slicked on because these colors are calling your name.
Maneater Voluptuous Mascara, $23, Ulta Beauty
Top off your eye shadow with some lengthening mascara and your look is complete.
Images: tartecosmetics/Twitter (1); Courtesy Ulta Beauty (2)