Are You A Betty Or Veronica?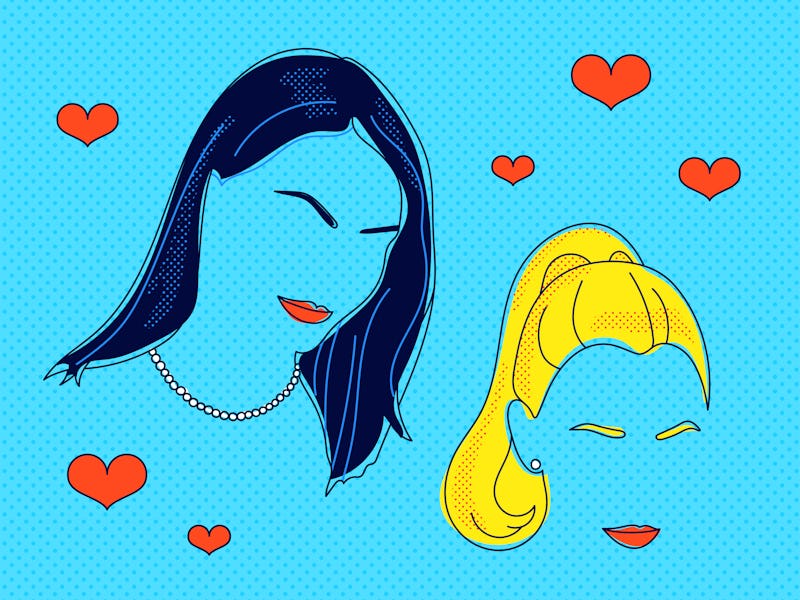 So, which is it? Are you a Betty or Veronica?
Like "Serena or Blair?", it's one of the most important pop culture questions of our time. Ever since Betty Cooper and Veronica Lodge started vying for Archie Andrews' heart in the iconic Archie Comics series, fans have been asking themselves which they'd rather end up with, which they'd rather have as a BFF, or who they'd rather be. Our parents and even grandparents are probably familiar with the question, but now with The CW series Riverdale premiering on January 26, Betty and Veronica are becoming more relevant than ever to a brand new audience.
In this updated, edgy extension of the Archie universe, the small town of Riverdale is reeling from the shocking death of the town's golden boy, Jason Blossom. A new school year begins, and Archie (KJ Apa) is finding that everything's different after the mysterious events of the summer. Weird stuff is happening in Riverdale: The resident Queen Bee, Cheryl Blossom (Madelaine Petsch), who also happens to be Jason's sister, is keeping all sorts of shady secrets and stirring up all kinds of drama; a confident, charismatic new girl Veronica (Camila Mendes) arrives from New York City, catching Archie's attention immediately; and Archie's friendship with aspiring writer Jughead Jones (Cole Sprouse) is suddenly on the rocks. The only thing that has stayed the same is the crush that girl-next-door Betty (Lili Reinhart) has had on Archie for years. But even there, a rivalry-slash-friendship sparks between Betty and Veronica, who are opposites in almost every way, making life way more interesting for Archie — and us as the viewers.
We're excited about the darker, suspenseful take on Archie's world, and especially about its twist on the famous Archie-Betty-Veronica love triangle. In anticipation of the cliffhangers, shocking reveals, and the unpredictable romance of Riverdale , take the quiz below to get to know Betty and Veronica a bit better, and see which one you are.
Tune into the series premiere of Riverdale on January 26th - Thursdays at 9/8c only on The CW.