Hiddles, Shakespeare, & Bond Villainy: Yes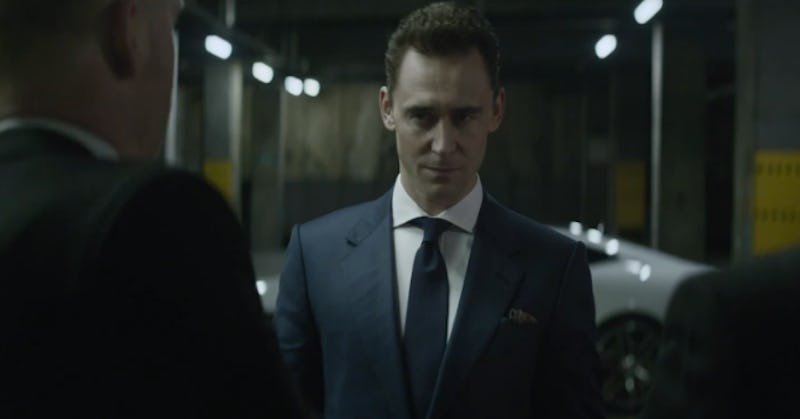 God dammit Tom Hiddleston, you can't just do this to us. Tom Hiddleston in one Jaguar commerical was already a lot, but Tom Hiddleston in another Jaguar commerical? Doing some kind of Shakespeare-James Bond mashup of devilish posh Britishness? It might just be too much.
The first of Hiddleston's campaign with Jaguar came just in time for February's Super Bowl and included other British poshers like Ben Kingsley and Mark Strong discussing the theory that British people — particularly British dudes with great voices — make the best villains. All it was missing was an Idris Elba and a Benedict Cumberbatch.
This one's scaled a lot of things back considerably — mostly the cast, which now only consists of Hiddleston and a bunch of nameless minions — but he's still strutting around talking about British villainy. In this ad, though, he straight-up recites Shakespeare as if he knows full well this is exactly the kind of behavior that results in Tumblr combusting out of lust.
The entire thing still reads very James Bond with all the unusually swanky parking garages, ridiculously fine suits, and supple leather bags carrying the hearts of fangirls and boys from around the world. It is, overall, just rather unfair, right down to the hashtag #GoodToBeBad, which reminds us of this:
Images: Jaguar, Bustle