Updates on 10 'Challenge: Free Agents' Cast Members to Prep You for the Big Premiere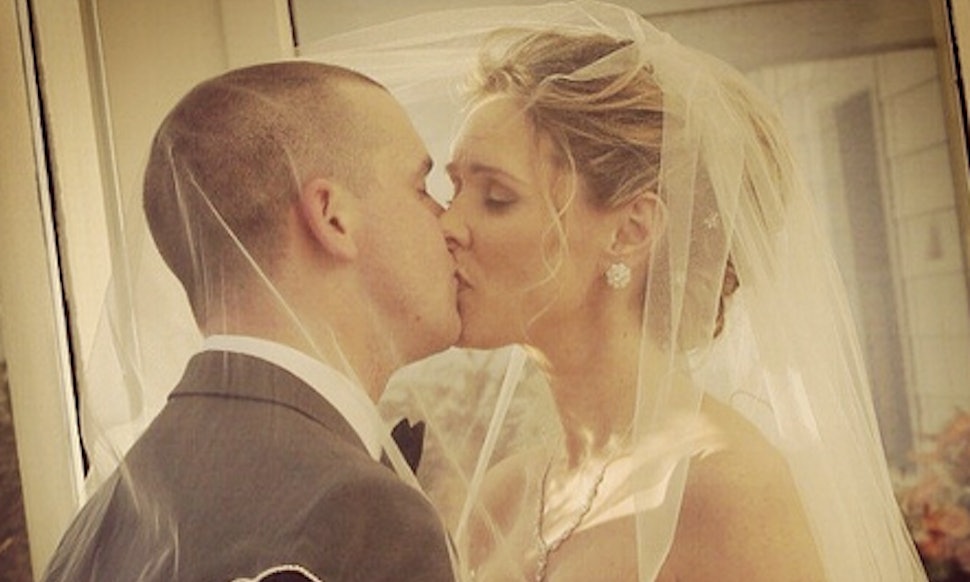 MTV reality TV fans, rejoice! Paula from The Real World: Key West (and basically every Challenge ever) just got hitched! Huzzah! The tough-as-nails competitor and mama-to-be married Jack Beckert over the weekend in an intimate and sweet ceremony. She's received nothing but love and good wishes from her past RR and Challenge cast members, proving that lots of that on-screen drama is as fleeting as Johnny Banana's shirts, but unfortunately, our girl Paula won't be appearing on the upcoming Free Agents. But! Plenty of her friends and former-rivals will be.
Before the big Free Agents premiere on Thursday, we wanted to catch up with our top vets, trouble-makers, rabble-rousers, drama queens and kings, and fan favorites.
Let's see what they've been up to since the last Challenge, shall we?
Image: PaulaWalnutsMTV/Twitter
Aneesa
ANEEEEEEESA! Free Agents will mark Aneesa's EIGHTH challenge. This Chicago cast member is a jet-setting native Philadelphian who enjoys craft beer and does appearances all over the world. She's also known as the "Elimination Queen." Get it, girl.
Image: The Challenge:Free Agents/MTV
Cohutta
Dear MTV reality TV dreamboats, please step aside as Cohutta has returned and graced us with his nice-guy pecs and big blues. The last time we saw our favorite Georgian, he was on The Ruins SIX WHOLE SEASONS AGO. The Real World Sydney alum and former suitor of KellyAnne is now a part-time bartender and full-time manager of an Americana/Country/Gospel band by the name of Radiolucent. Oh and his name in Cherokee means "Frog." #TeamCohutta #TeamFrog #TeamSwoon
Image: The Challenge:Free Agents/MTV
CT
He's the guy you love to hate, or hate to love. Either way, CT is a force to be reckoned with. The scheming, macho-man, Boston-tastic vet does Spring Break parties, Skate shows, and concert appearances all around the U-S-of-A. Just bringing his CT-ness to the people.
Image: The Challenge:Free Agents/MTV
Devyn
Jemmye
Let's be real — we all respected Jemmye for calling Knight out on his sh*t 24-7. When Jemmye has words, she has words. This Challenge vet and New Orleans cast alum is a smart businessperson who owns Katie Girl Boutique and just started a blog called Ask Jemmye that's aimed to help women through abusive relationships or complicated break-ups. As she writes, "Never let a man tell you that you are 'crazy' for how you feel or what you think. A guilty man will try to turn your instincts around on you." PREACH, JEMMYE.
Image: The Challenge:Free Agents/MTV
Johnny Bananas
It's hard to recall a season of The Challenge that didn't involve Johnny Bananas. He's won four times and now that he's a free agent… well… five doesn't seem too far out of reach. I'm also fairly certain The Challenge is his full-time job. Much like many RW alum, he makes appearances at parties, club nights, and events that include specials on brightly-colored shots. He might be from the Key West cast, but he's got no signs of retiring in Florida any time soon.
Image: The Challenge:Free Agents/MTV
Preston
Just throw all of the shade all season long, please. He might be underestimated by his fellow castmates, but we all know Preston can bring the drama AND bring the heat. He's also a reality TV producer and an Equal Rights advocate. Sometimes he hangs out with tigers.
Image: The Challenge:Free Agents/MTV
Chet
Okay, I mostly love Chet for his seasonally-inappropriate fashion. All suits, all the time. Thankfully short suits are a thing, so his 'lil bowties and boat shoes finally have their place in the tropics. IN ANY CASE. Chet is the sensitive-soul who is also a smart player. Watch your backs, free agents: this designer/host/and hipster extraordinaire is out for glory. He's also funny with the tweets.
Image: The Challenge:Free Agents/MTV
Jasmine
The fact that anyone survived The Real World Cancun is a feat in and of itself. But this pint-sized Texan brought the drama to her fair share of Challenges. According to her Twitter, she openly Snapchats with her fans, hangs out with Jonny Moseley, and live-tweets the crap out of The Walking Dead, Scandal, and Game of Thrones. So she's basically the person we're most-likely to hang out with.
Image: The Challenge:Free Agents/MTV