More 'Bates Motel' For Season 3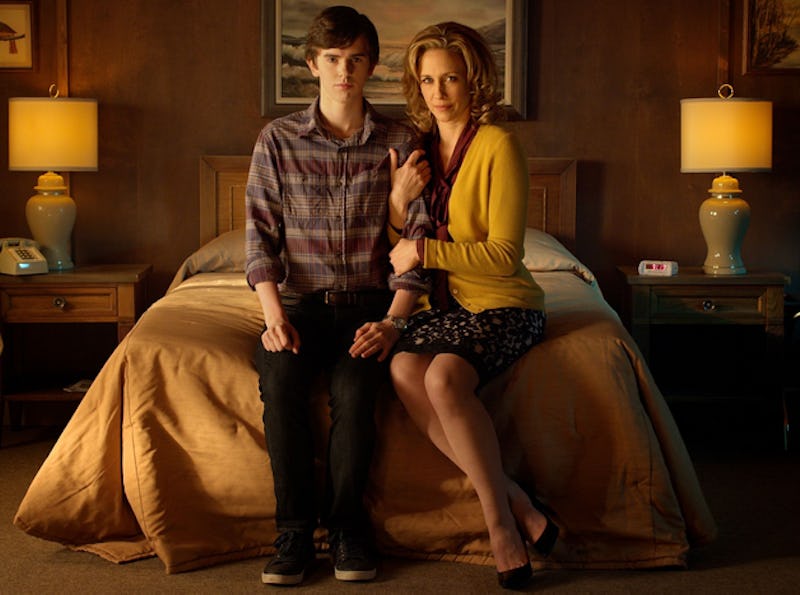 If you were one of those people who was like "What? A prequel to Psycho? Set in modern times? With the kid from Charlie and the Chocolate Factory and that woman from Up In The Air? Won't even last a season!" then I'm sure you've noticed by now that you are wrong. But now you're even more wrong: Bates Motel 's been renewed for a third season.
The series, which follows Norma and Norman Bates (Vera Farmiga and Freddie Highmore) as they settle into life in a coastal Oregon town prior to the events of the classic 1960 film Psycho, wherein Norman's a serial killer who keeps his mother's corpse in a rocking chair.
The second season of the show (no corpses in rocking chairs yet) is currently airing on A&E, the finale set for May 5; as this renewal indicates, it seems to be holding pretty steady, and is continuing to deliver incesty shockers, including this recent one (spoilers at the link). Alias ' Michael Vartan is also hanging 'round the show these days, which can't hurt.
The third season will begin filming in the fall, although a premiere date has yet to be announced.
Image: A&E