A New Baby On 'Teen Mom 2'!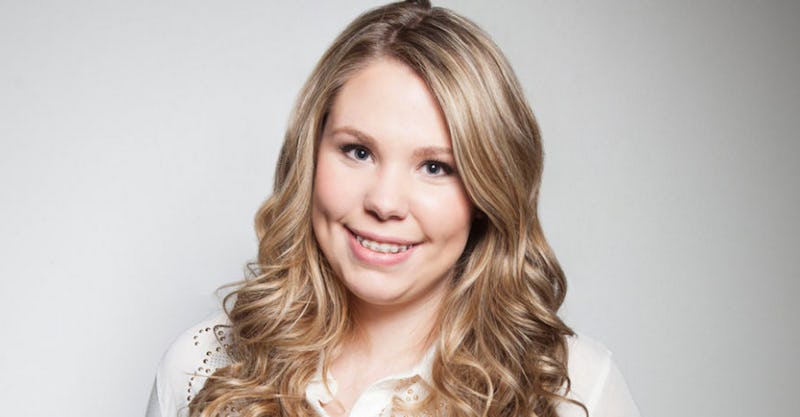 Tuesday night's Teen Mom 2's, was, as I've learned to expect from this show, not at all boring. Major life events be going down left and right! What's the latest and greatest (okay, some of it is not-so-great. Yeah I'm looking at you, Nathan Griffith's DUI arrest) with the fearsome foursome? During Season 5's penultimate ep, Jenelle Evans took Jace to Taekwondo lessons (so adorabs), and Nathan was hit with his third drunk driving charge (boooo). Chelsea Houska went to Aubree's preschool pageant (so adorabs). Leah Messer took the girls to gymnastics class (so adorabs) and told Jeremy Calvert she wants to look into marriage counseling (cool cool cool). OH, BUT YOU GUYS. KAILYN LOWRY AND JAVI MARROQUIN HAD THEIR BABY. And I don't want to talk about anything else.
I REPEAT: KAILYN AND JAVI HAD THEIR BABY. And I don't want to talk about anything else. His name is Lincoln, and he is so darling.And as if a new baby wasn't cute enough, Isaac and Lincoln's big brother/little brother dynamic was probably too much precious for me to handle. And by that I mean it was definitely too much precious for me to handle. I was overwhelmed. Isaac making claw hook arms when he goes to hold Lincoln for the first time?! AUGHHH.
Kailyn told Isaac that both he and Lincoln are her babies, but Isaac wasn't having it. He confidently informed her that Lincoln wasn't her baby, but his baby. Was Isaac's assessment incorrect? Yeah. Was it beyond cute? You betcha. AUUUUGHHHH HE LOVES HIS BABY BROTHER. And then he upped the ante and said Lincoln's hair was "disgusting." I'm sorry, is that the greatest reaction a little boy could ever have to his newborn baby bro? I think it might be.
Just the best:
Image: MTV.com