'Boyhood' is a Must-See Movie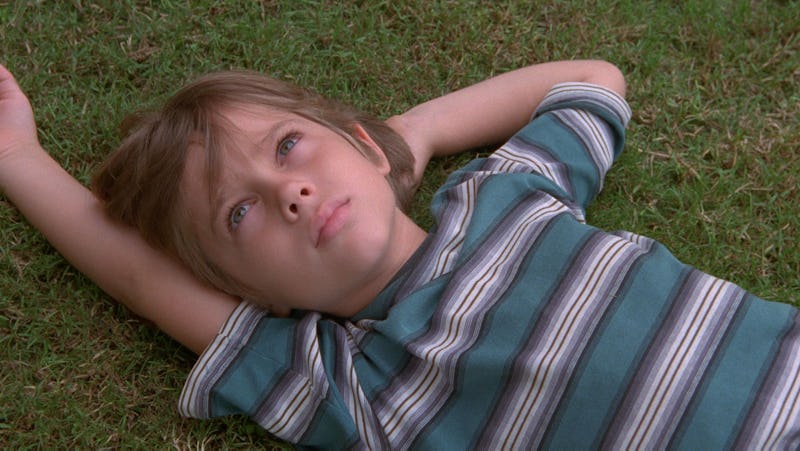 The words "highly anticipated" get thrown around a lot, but when you've been waiting for a movie's release for the last twelve years, no other phrase seems to fit quite as well. Such is the case for Richard Linklater's Boyhood, a coming-of-age story unlike any other ever seen; filmed over a dozen years, the movie follows the story of Mason, as we watch him (and Ellar Coltrane, the actor who plays him) grow from a 7-year-old boy into an 18-year-old man. In January, the film premiered at Sundance to rave reviews, and on Friday, Boyhood 's first trailer was released — and, as expected, it was nothing short of phenomenal.
The clip is just a brief preview of the movie to come, of course, but judging by what it shows, Boyhood is not to be missed. Watching Coltrane, as Mason, grow up on screen is surprisingly emotional, as is seeing his subtle, realistic reactions to events like his mother's re-marriage and his move to a new school. As his parents, Patricia Arquette and Ethan Hawke also age before our eyes, as does Mason's sister, Samantha, played by the director's daughter, Lorelai. But it's Mason's transformation that strikes us the most, and will undoubtedly be the most moving to see when the film hits theaters on July 11. From the looks of this trailer and all we already know about the movie, it's hard to imagine Boyhood being anything but a masterpiece.
Watch the gorgeous trailer below:
Image: IFC Films