How Is The 'Mean Girls' Cast Celebrating?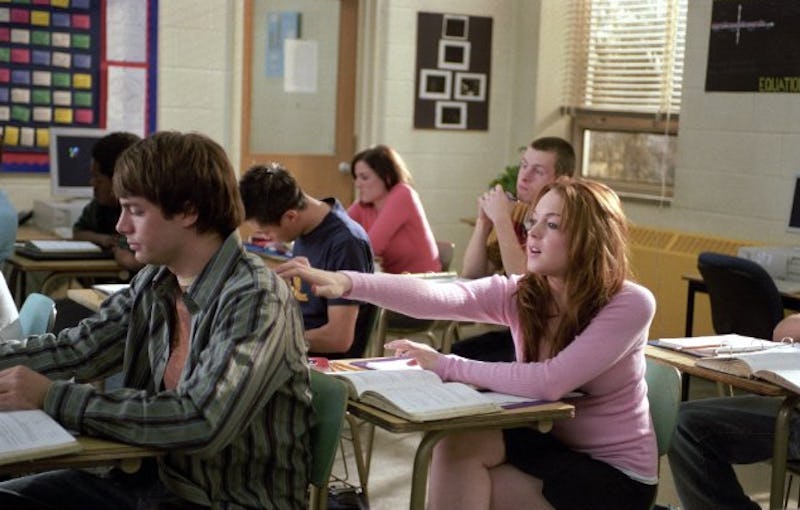 Mean Girls is ten years old! Did you know that?! Have you already heard it on every website, in every tweet, and in every conversation your coworkers or classmates are having? If you aren't in the know — well, for one, I'm impressed because Mean Girls anniversary talk is everywhere — Mean Girls was released ten years ago on April 30, 2004. Crazy, right? People have been saying "Boo, you whore" and claiming "fetch" will never happen for ten whole years. The Mean Girls anniversary might be strange to fans (and point out the rapidity of time leading us all ever closer to our morbid end...), but it must be even stranger for the movie's stars whose lives have changed greatly in the past ten years. (I mean, did you ever think Cady would end up on an Oprah-produced reality show while Karen would be the one with the successful film career? I didn't.) A few of the stars took to social media today and shared how they're celebrating ten years of people screaming movie quotes at them.
Daniel Franzese retweeted a ton of "#DanFranFans" who were, of course, sending him Damian quotes. Some were simply people expressing their love of "You go, Glen Coco" while others thanked Franzese, who recently came out via a letter to Damian, for inspiring them through his gay Mean Girls character and through his real life.
Lacey Chabert received what has to be the best anniversary present ever (Mean Girls or otherwise): A customized toaster from Toaster Strudel. Some things might not please Gretchen Wieners' father, but he does enjoy an excellent product placement opportunity.
Amanda Seyfried reminded everyone to wear pink on Wednesdays which pointed out how amazing it is that the Mean Girls anniversary happened to be on a Wednesday. Although, I suppose if it had landed on a Friday we would all just feel comfortable knowing that The Plastics approved of us wearing jeans or sweatpants.
Aaron Samuels — I mean, Jonathan Bennet thanked fans for their support (and didn't shy away from saying "grool") and also gave Chabert a personal shout out.
Tina Fey and Rachel McAdams don't have social media accounts, so that's why we haven't heard from them, but Lindsay Lohan does and just hasn't mentioned anything yet. Hopefully she has something good on the way like a photo of her 2014 self wearing Damian's pink polo shirt or a tweet about having a lunch date with Tina Fey. Nothing would make fans of Mean Girls happier than knowing Fey and Lohan are at some restaurants reminiscing over sandwiches.
Image: Paramount Pictures