Ready for More 'Princess Diaries?' They're Coming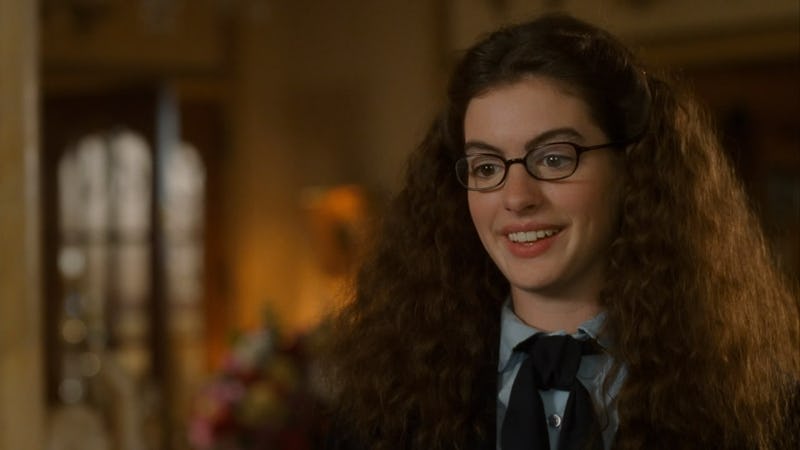 You can quote the entirety of The Princess Diaries movie, and I'm not judging you, because I can, too. You also still have the 16 books — probably at your parents' house, because, well, dignity and a small bookshelf — and I'm not judging you, because I do, too. Make some room, however, because the author of the series, Meg Cabot, will be releasing two new Princess Diaries books next summer to mark the 15th anniversary of the beloved YA titles.
Cabot told the Wall Street Journal exclusively that Mia Thermopolis will resurface, but not just for kids; though one title will be aimed at a middle grade audience, Cabot will be releasing a novel geared towards adults, too. Because she knows we miss Mia dearly. (Thanks, Meg.) According to WSJ:
In the adult novel, Mia is older and engaged to be married. Mia's wedding plans are interrupted by a scheming usurper who attempts to force Mia's father from the throne.
You had me at "scheming usurper." The idea for the adult novel actually came from fans' letters, who had Mia on the mind after seeing Will and Kate's royal nuptials (aka this royal wedding needs to be bigger and better; Sarah Burton, are you around?).
Though Cabot took a break from writing the Princess Diaries series, she hasn't been sitting idle; she's been a successful adult romance writer, too, so this book could have some fun edge to it. There's just no possible way to read it without picturing Anne Hathaway in every scene, right?
Images: Disney