What If Cameran Eubanks Was a Witch?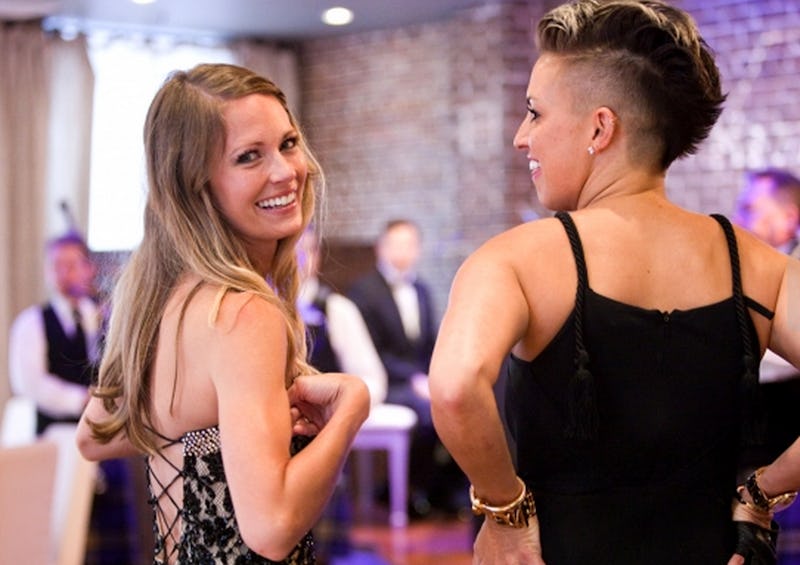 In a preview for Monday night's Southern Charm Secrets Revealed special, Cameran Eubanks and Craig Conover discuss Jenna King's desire to hold a seance in her possibly haunted house. (Her possibly rented by Bravo haunted house?) Eubanks totes gets it, and then says that when she was in high school, she wanted to be a witch. She tells Conover she had witchy books, dyed her hair purple, and wore all black. I am obsessed with this. The blonde-haired, Lilly Pulitzer-wearing, chipper Southern belle was once a goth gal. Pics, please!
A fun thought exercise: What if Eubanks was less Southern Charm and more Charmed? What if she'd continued to pursue witchcraft and really Halliwell sister'd out? What spells might she cast on the other Southern Charmers? Eubanks is a sweet, potty humor-loving gal, and I can't imagine she'd want to do anything that'd harm to her cast mates. But she does have a mischievous side. I think her spells would be silly and pranky. Sorry to hop from Halliwell Manor to Hogwarts, but Eubanks'd be such a Fred and George Weasley.
What kind of spells would a witchy Eubanks cast on her cast mates, exactly? I have some guesses:
Thomas Ravenel
Every time T-Rav would stick his shoehorn in the heel of his dress shoe, a hex would cause the the shoehorn to turn into sand.
Whitney Sudler-Smith
She'd brew a potion that'd temporarily transform her into Patricia Altschul's doppelgänger. As "Patricia Altschul," Eubanks would ask Sudler-Smith to go pick up some items she put on hold at Ann Taylor. He would oblige and bring the clothing to the real Altschul. Altschul would be horrified and offended.
Craig Conover
She'd put a curse on his bar exam study materials so that the books would periodically emit a condescending laugh.
Jenna King
She'd magically seal the ends of King's fingerless glove collection shut.
Shep Rose
Any time anyone brought up the Boykin Spaniel, Rose would start panting like a dog.
Watch Eubanks get witchy with it here:
Image: Bravo