A 'Clueless' Reunion Has Occurred In Secret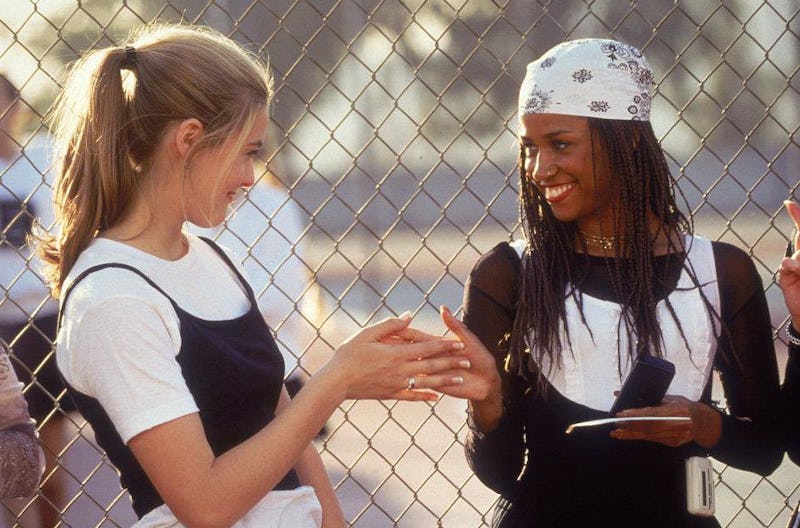 Something beautiful has happened. The power of our collective obsession with classic teen media — and/or a bunch of photographers yelling "STAND TOGETHER! YEAH, YOU!" — has brought forth what appears to be a makeshift Clueless reunion. And they all look amazing. It was all a relatively low-key affair, featuring Alicia Silverstone (our forever Cher Horowitz), as well as Stacey Dash (her Bronson Alcott High best friend Dionne), and Elisa Donovan (frenemy Amber).
They took the stage at the L.A. Film Festival for a Q&A after a screening of their teen classic, and the movie's writer and director Amy Heckerling commented on the casting of Dash as Dionne, saying "I wanted somebody that seemed like she was royalty" — which sounds like a description we should all aspire to. An observer, meanwhile, said that "it didn't look like any time had passed." They were probably referring to the fact that the entire cast (including the not-present Paul Rudd) still looks like this old quote from Cher could fit them, save the last two words:
Okay, so you're probably going, 'Is this like a Noxzema commercial or what?' But seriously, I actually have a way normal life for a teenage girl.
I mean:
Image: Paramount