Take A Virtual Ride On The Hogwarts Express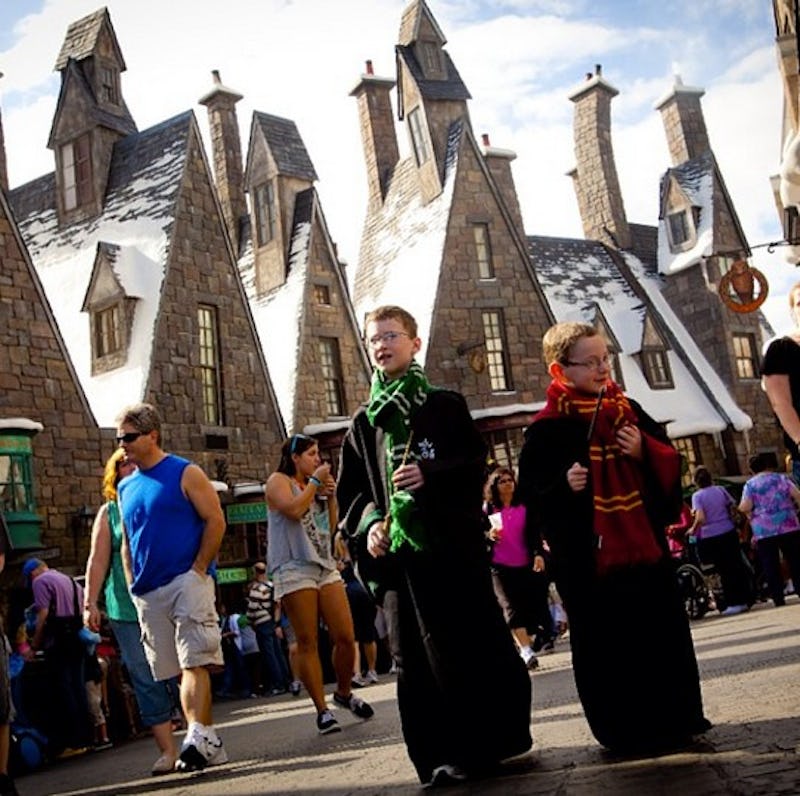 So, how would you like to ride the Hogwarts Express? We've got a video from Universal Orlando which simulates riding the famed Hogwarts Express to Diagon Alley, and it's pretty awesome. You know what this means, Harry Potter fans — time to save up the big bucks to head on down to the Wizarding World of Harry Potter!
It was pretty exciting when Universal Orlando announced they planned on expanding their already fantastic Wizarding World Of Harry Potter to include Diagon Alley, which is going have all sorts of awesome stuff like an actual Ollivander's, a Leaky Cauldron where you can drink a butterbeer, and rides, too (and that's just the short list). But now that this addition is opening this summer, we're seeing that more and more of this incredible fantasy world is actually coming to life, hence this opportunity to "ride" the Hogwarts Express that Universal Orlando posted.
You'll get an opportunity to simulate the riding experience, even the boarding process, which includes a good-bye wave to Hagrid. And weirdly enough, Fred and George flying on broomsticks, even though Fed is dead. Apparently, according the Thierry Coup of Universal, train passengers will also have the chance to see Harry, Hermione, and Ron.
This is legitimately turning into the ultimate fan experience, and it's also going to probably inspire all kinds of cosplay, LARPing, and fan fiction (keep it family friend, folks).
Check out the video:
Image: universalorlando/Instagram