Kacie B. Instagrammed Every Moment of Her Wedding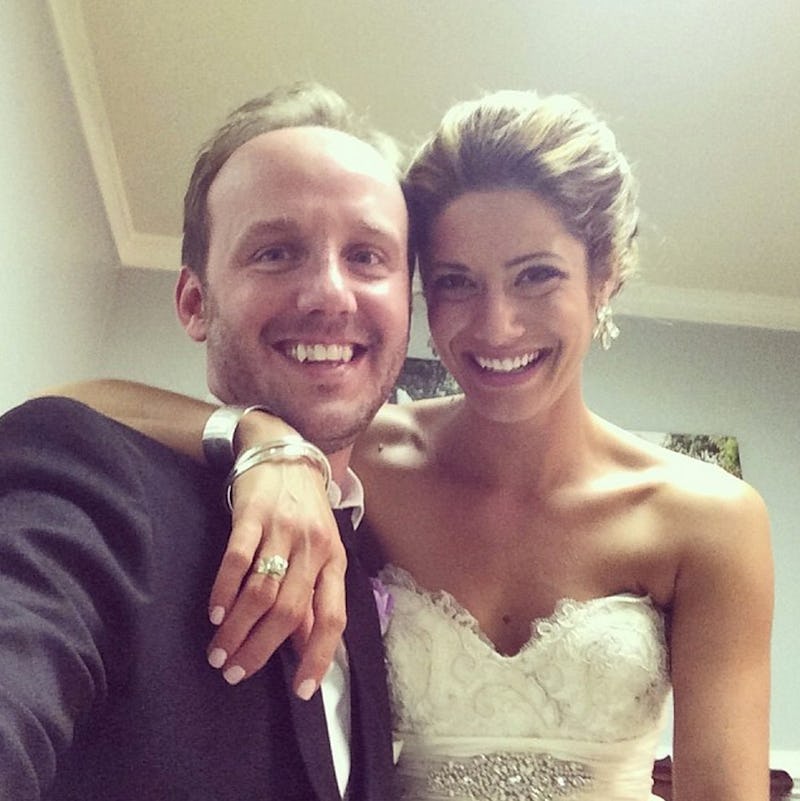 When former Bachelor contestant and fan favorite Kacie Boguskie (lovingly known as Kacie B.) announced her engagement in February, we were really happy for her because she deserved love, and she deserved it with someone outside of a reality show. (Especially after getting rejected by not one, but two Bachelors.) Now Kacie B. is officially married to music executive Rusty Gaston and her wedding looked just as lovely as it could have looked if ABC footed the bill. (Except she probably didn't have commercial interruptions in hers, so that's an even bigger win.)
Of course, since this is 2014, Kacie B. instagrammed her engagement and if we thought she was excited then (which she clearly was as this was her photo caption: "I am so blessed to have such an amazing man!! I just want everyone to know!!!"), nothing could prepare us for the Instagram-fest leading up to her wedding. Basically, she had been posting about her wedding from the moment she announced her impending nuptials, taking photos of everything from wedding magazines to flower arrangements as the big day inched closer.
Okay, so Kacie is everything you hate in a social media bride-to-be. But she's also clearly so happy and in love that you can't fault her for wanting to document (literally) every minute. Even when she started giving her photos stupid Robin Thicke-approved hashtags. (Okay, I hate her a little for that. I'm not perfect.)
But the rest of the photos were a little more bearable. Like this one of her adorable flower girl getting ready.
And this one, from her bridal party, with BFF Allison Bryan.
All of Kacie's Instagram fun culminated in this sweet shot of the newly married couple before they jetted off to their honeymoon.
So yes, it's a little sickeningly cute, but only because it's obvious that they're so in love. Even I can't blame them for wanting to capture every moment of that feeling.
Images: Instagram/kacielynnb [5]