NY Bouncy Castle Flies Off With Kids Inside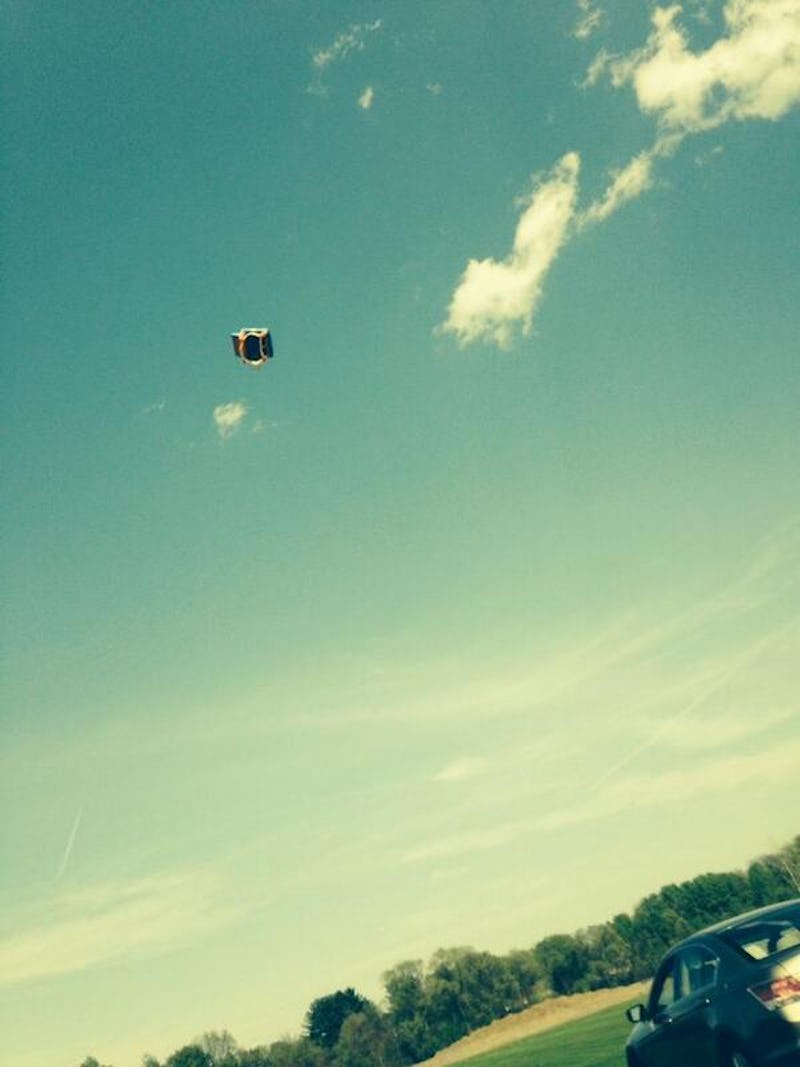 It's colorful, it's bouncy, it's every kid's dream to have at his birthday party, but don't be fooled by its innocent facade. On Monday, every parent's worst nightmare occurred when a bouncy castle in upstate New York became untethered and blew away 50 feet in the air with three children inside. Two boys aged five and six, and a girl aged 10, were playing inside the castle when a strong gust of wind pulled the stakes out of the ground and swept the structure into the air.
The two boys were rushed to the Albany Medical Center with serious injuries. One fell onto the asphalt from at least 15 feet in the air and the other fell onto a parked car. The girl sustained minor injuries.
South Glens Falls Police Patrolman David Gifford said the kids' conditions were not known as of early Tuesday, but he told the Post Star the boy who landed on asphalt was conscious and talking at the scene. An eyewitness who lives in the building where the accident occurred said the wind picked up the inflatable castle and spun it around like a small tornado. Taylor Seymour described the scene, "It was like a horror movie. It just kept going up and up. It cleared our building and the trees."
While it's not common for bouncy castles to fly away, these playground structures do pose serious injury risks if you aren't careful. In 2012, the Associated Press reported that roughly 30 kids get treated for injuries related to bouncy castles every single day. And as the toy's popularity grows, so do the accidents: The number of children under 17 who received emergency-room treatments for bounce-related injuries grew from fewer than 1,000 in 1995 to nearly 11,000 in 2010.
Similar numbers were determined overseas. The UK youth organization Boys' Brigade found that approximately 10,000 injuries stemming from bouncy castles occur in the UK every year. According to the organization, "Most of the injuries are caused by children bouncing off the inflatable and onto the ground, being hit by other children or just falling awkwardly."
Image: WNYT News Channel 13/Twitter