Why Is Jerry Gergich Being Such A Jerk?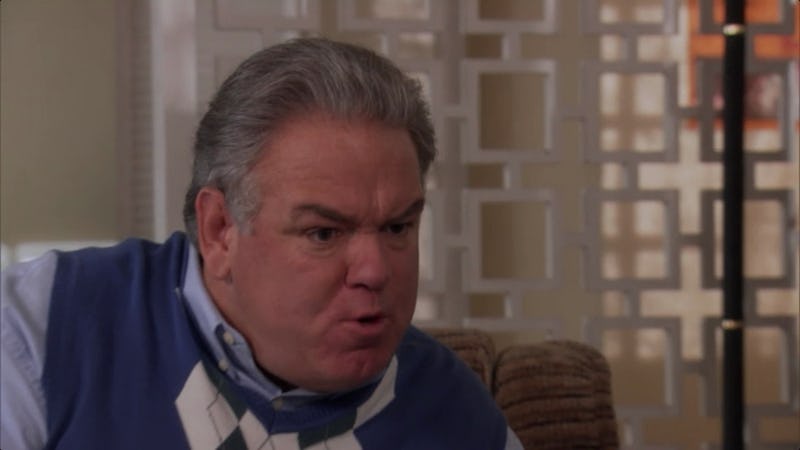 It looks like Jerry-Garry-Larry Gengurch-Gergich has finally had enough with his submissive and klutzy reputation, and he's ready to show the world who he really is. Well, at least Jim O'Heir, the actor who plays the laughable loaf on NBC's Parks and Recreation, is prepared to show his true colors (kind of). O'Heir paid a visit to J. Claude Deering's Funny or Die web series, Things Are Going Great For Me, and, well, he had a little fun with his jerk-ish side. The thing is, we're almost 100 percent positive that O'Heir isn't anything like the snobby or rude persona he gives off in the video. (There's no way that the man who plays Larry Gergich can have a bad bone in his body.)
During the mock interview with O'Heir, Deering gets put-down quite a lot. Like a lot, a lot. From the Parks and Rec actor telling him the white wine he chose "is not the best" to O'Heir assuming that Deering is adopted because of the "neediness" that is seeping off of him, things get really real (and really hysterical) right off the bat.
Take a look at O'Heir's bullying ways in the below video. But beware, you might not be ready for what's about to come out of our beloved Larry's innocent and dopey mouth.
Images: NBC