Is This The End Of 'Vampire Diaries'?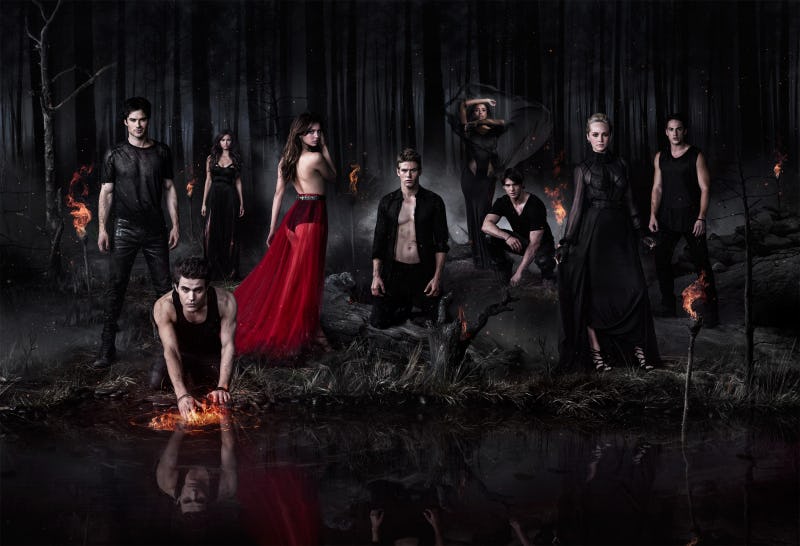 Things are getting really final on The Vampire Diaries. We already know there will be three deaths this season, that some of them will be permanent, and that one was our dear Stefan Salvatore. It's certainly starting to feel like the series could be winding down for a series finale, but with the fervor fans have been showing, that wouldn't go over well. Still, Season 6 of The Vampire Diaries is going to be very, very different.
But there's more than just a thematic change that signals the end. The main actors — think Ian Somerhalder and Paul Wesley — are on contract through Season 6, which means when that season ends, the CW will likely have to pay a pretty penny to keep these grown ass men with aspirations like directing and charity work on a show about vampire love triangles. Then again, the CW desperately needs to keep The Vampire Diaries — one of its highest rated shows — in the lineup. Without TVD, they are looking at a major gap in standbys.
Creator Julie Plec isn't so certain that Season 6 is the end, but she has acknowledged that it could be. Last January, Plec told EW:
I think the question in a show like The Vampire Diaries is really how Damon, Elena, and Stefan's journey ends. We know how we want Elena's journey to end as it relates to both her character and her relationship with the two brothers, and how we want the brothers' relationship with each other to end. So that could come in year 6, if [the actors] decided they were ready to move on, or it could come in year 10, you never know.
Would we be satisfied with just one more seasons, TVD fans? We do have The Originals to keep our supernatural desires going, but if last week's Twitter explosion was any indication fans just can't quit Damon, Elena, and especially Stefan. But, with next season taking us to a new place (teased by Paul Wesley) where death is permanent (teased by Nina Dobrev), it's starting to look like a good time to wrap everything up.
And while Plec would keep going on and on with this series, she certainly can't do so without her stars — well, she could, but it's unlikely that Jeremy, Caroline, and Bonnie could provide enough drama for Elena to whine about (we know Dobrev's in it for the long haul) until the end of time. In short, we hope Season 6 isn't the end, but until we hear otherwise, we should all be prepared for the possibility that Vampire Diaries won't run for forever.
Image: CW