Who Is In Those New BMW i8 Ads?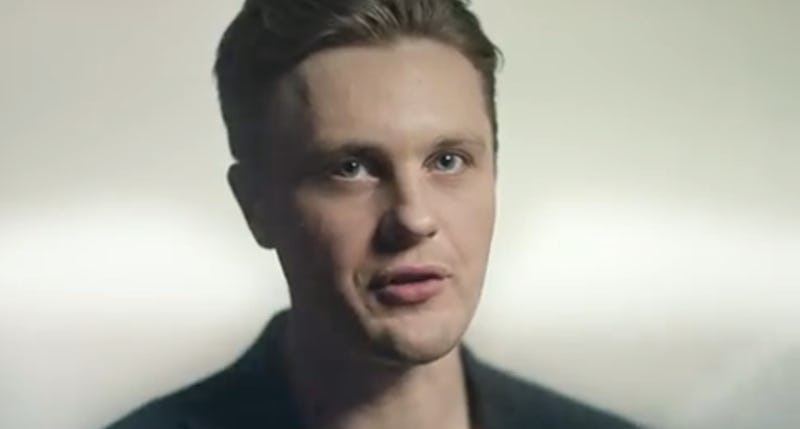 Jimmy Darmody is baaaaack. Er, sort of. Actor Michael Pitt is in a new BMW i8 ad. Excuse me, he's in one of the new BMW i8 ads. Gus Van Sant (Good Will Hunting, Milk) directed three visually arresting spots for BMW, and one of the commercials stars Pitt's face and voice. Where have you seen Pitt before? You may know him from his fantastic, SAG Award-nominated work on Boardwalk Empire. Or, you may be a Hannibal fan (the TV show, that is. You could be a fan of the movie, too. That's cool, but not relevant to the matter at hand). You may still be on edge after seeing Funny Games. You may remember Pitt as Tommy Gnosis in the film adaptation of Hedwig and the Angry Inch. Or! You may still be drooling over that 2012 Prada ad campaign. Sculpted by the gods, he is.
The BMW i8 ad is not the first time Pitt and Van Sant have worked together: Pitt played Blake (a character loosely based on Kurt Cobain) in Van Sant's Last Days.
The other two commercials feature Sam Hazeldine (Resurrection) and Mickey Sumner (Frances Ha's Sophie with blonde hair). "Powerful," "Attitude," and "Genesis" are just the right amount of poetic and dramatic to get ya amped for the beautiful and futuristic BMW i8. These ads are gorgeous, as is the car. With a minor tweak, the tagline "Sheer Driving Pleasure" fits the commercials, too: "Sheer Watching Pleasure."
Here is Hazeldine:
Sumner:
And Pitt:
I didn't realize it until I saw these ads, but my dream is to own a car with wing-like doors. One day... one day.
Image: BMW