Andrew Garfield, The Music Video Star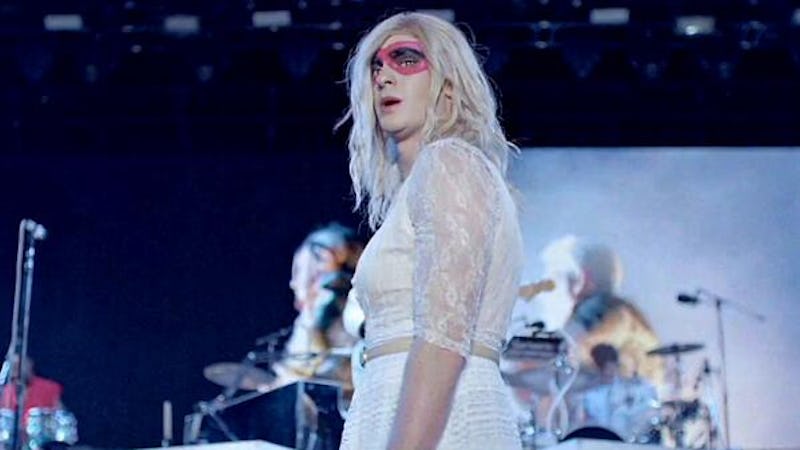 You may know that he's Spider-man and that he's got a funny side, thanks to a brilliant gig hosting SNL, and you also know that he can sing. But this actor has serious range (and dancing skills), too. You won't believe it when you watch Andrew Garfield in Arcade Fire's "We Exist" video. It's a powerful role to which Garfield seriously commits. It's moving and impressive.
Garfield stars in the video as a person struggling with gender identity in a not very accepting town. There are some grueling hate-crime sequences — some of which may hit home pretty hard for some folks — but when Garfield expresses the character's sadness and loss in a solo dance, it's like Footloose but beyond. There's rage, sadness, and anguish — it's nearly an added bonus that Garfield happens to have impeccable dance skills (those leaps, my god). At the end of the video, there's a sequence that features Garfield dressed as a woman dancing on stage at Coachella.
So now, Garfield can add "music video star" to his resume. But with his acting chops, those dance moves, that impeccable comedic timing, and those musical abilities — will we get an Andrew Garfield musical soon? Please? Just a seed to plant in the Internet's head.
Anyway, check out the powerful video. It's worth a watch. And besides, it's Spider-man.
Image: Youtube