16 Things Only a 'Bachelorette' Fan Gets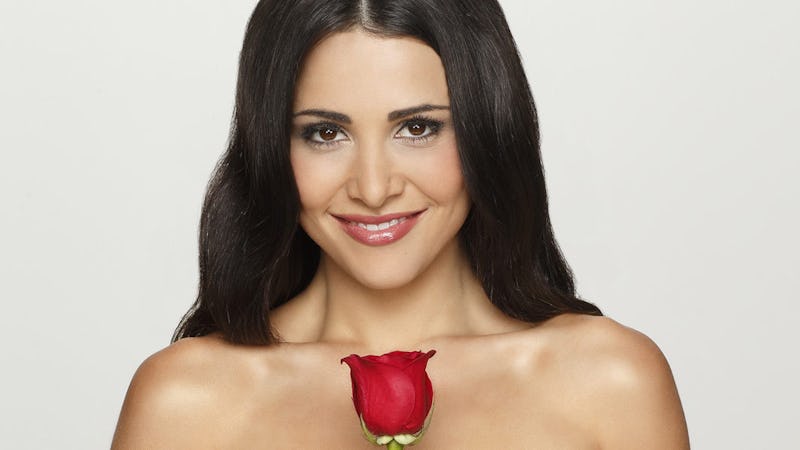 On Monday night, Andi Dorfman's Bachelorette journey will be off and running with our night one introduction to her group of 25 (not very diverse) guys. It's been a tough year to be in Bachelor Nation with the disaster that was Juan Pablo, but Andi's season promises to be way better if just for the fact that she's the Bachelorette and she actually has an ounce of empathy in her body. But more than just the fact that she's nice, Andi is smart. Not that those who have come before her weren't, but Andi can use her attorney-bred critical thinking skills to really sort through the men on the show. It's what allowed her to eventually see through Juan Pablo's act, and it's what will help her hopefully find her husband on the show. Because if us fans need anything, it's a season that ends in a proposal and a declaration of feelings when Juan Pablo was so remiss to say his out loud.
But before we're thrust into another season of Bachelorette dramatics (and you can guarantee there will be plenty), let's take a moment to reflect on that which joins us together. The 16 things only a true Bachelor Nation member can understand.
HAVING TO EXPLAIN WHY YOU WATCH THE SHOW
YOU KNOW CHRIS HARRISON IS THE BEST
PEOPLE WHO PULL STUNTS ON LIMO NIGHT ARE DOOMED
Sure, you'll be remembered, but you'll be remembered as the girl with a 50 Shades of Grey fetish so you're probably a night-one goner.
EXCEPT THAT ONE TIME IN SEAN'S SEASON WHEN THE WEDDING DRESS GIRL ALMOST WON
Lindsay showed up in a wedding gown and got trashed but still made it to the final two. Still, she didn't get the engagement ring so I guess we can say her stunt still didn't pay off.
THERE ARE SO MANY EMOTIONS ON THIS SHOW
AND SO MANY TEARS
BUT USUALLY IT'S MOSTLY EMOTIONS + CRYING
SPORTING EVENTS ALWAYS END IN INJURY
I don't know how ABC's insurance even allows athletic dates anymore.
THE FEELING WHEN A ROSE CEREMONY BLOWS YOUR BRACKET
OR WHEN ALL YOUR PICKS MAKE IT THROUGH THE WEEK
THERE'S ALWAYS SOMEONE WHO ISN'T THERE FOR THE RIGHT REASONS
And they usually make it pretty far because they provide ratings value.
MOST OF THE SHOW IS TERRIFYING STUNTS DISGUISED AS TRUST EXERCISES
Scared of the dark? We're going through a cave! Afraid of heights? Let's jump off a bridge! But don't worry, doing this is like leaping into the beyond and trusting love to catch you!
NO ONE IS THERE TO MAKE FRIENDS
BUT THEY ALL DO
And the friendships usually last longer than the winning relationship.
DRAMATIC IS USED TO DESCRIBE BASICALLY EVERYTHING
*Chris Harrison Voice* So tune in tonight for Andi's journey. It's going to be the MOST DRAMATIC season of the Bachelorette EVER.
Image: ABC [4]; giphy; crushable [2]; booksarebread; Tumblr/gifreactions; myb106; buzzsugar; Tumblr/mattsgifs; ravingreality [2]; Tumblr/bachelorabc; Huffington Post; whimsyisforever