'TFIOS' Soundtrack Is Selling Like Crazy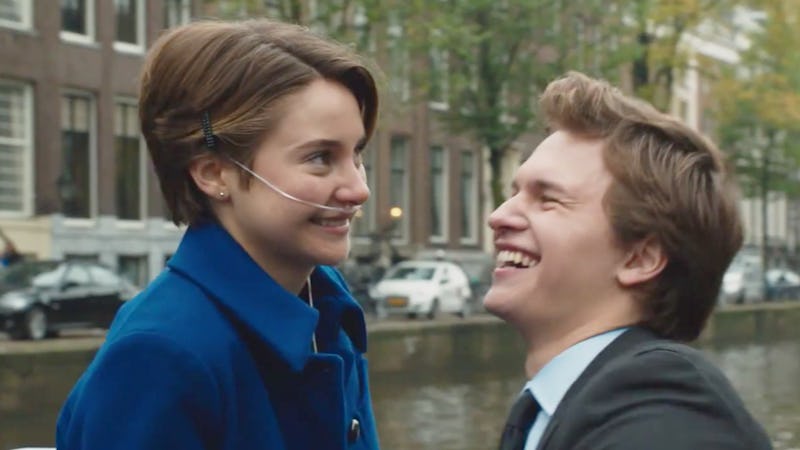 You might want to pick up an extra box of tissues. The soundtrack for The Fault In Our Stars has just been released on iTunes Monday morning and features songs from artists like Ed Sheeran and Lykke Li that mirror the mood of the film, which means that you'll spend the entire album weeping. But just because this album will bring you all the feels doesn't mean that people aren't (digitally) lining up to buy it. The album is currently number three on iTunes and is currently beating out artists like Michael Jackson and Phillip Phillips. (Hell, it's even beating out the sountrack to Frozen! Frozen!!!) If people are this excited about hearing music from the movie, I can only imagine the frenzy to see the movie in theaters.
Who would have thought that a love story that doesn't feature any supernatural elements would be so wildly popular? It's no secret that people are in love with John Green's novel — I, personally, could wax poetic about it for hours — but that doesn't always mean that people will come out and see the film version. After all, people loved series like The Mortal Instruments but didn't turn out in large numbers to see the movie. But The Fault in Our Stars isn't just any ordinary popular YA novel. There's something very special about Green's story, so much so that people want to get their hands on anything connected with the novel — and that includes the soundtrack.
The soundtrack is a reflection of the mood of the story which means that people who buy it really want to invest themselves in Hazel and Gus' love story, as beautiful and as painful as it is. The success of the soundtrack isn't a guarantee that the film will break records at the box office, but it does indicate that people are excited about the upcoming film.
Buy your tickets in advance, people: this is one film that's going to sell out quick.
You can purchase the full soundtrack to The Fault in Our Stars for $11.99 on iTunes. The Fault in Our Stars hits theaters June 6.
Image: 20th Century Fox