'The Good Wife' Could Have Looked Very Different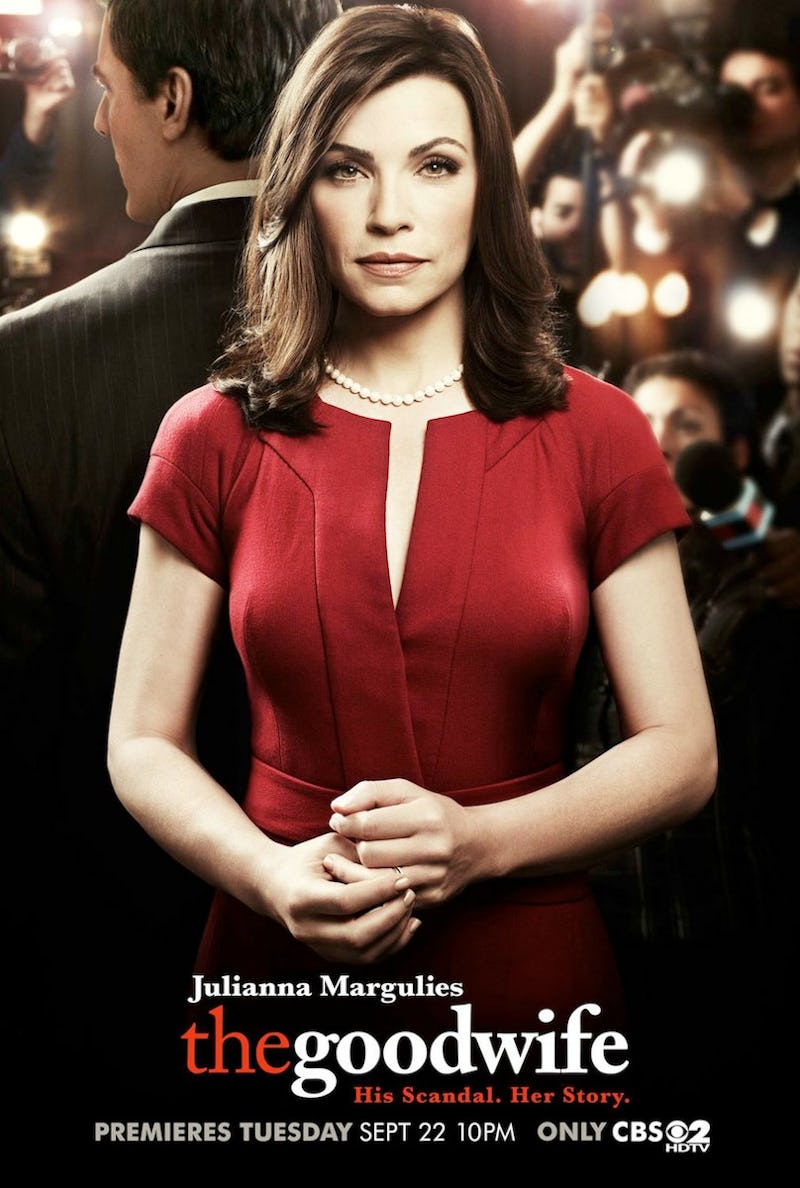 It's hard to believe or imagine, but according to the Emmy and Golden Globe-winning actress, it's true. Julianna Margulies was third in line for the role of Alicia Florrick on The Good Wife ... right behind Ashley Judd and Helen Hunt. During a fascinating, albeit frustrating (seriously, they couldn't find one actress of color to be part of this?) Hollywood Reporter roundtable discussion with some of television's top actresses, Margulies revealed that getting the role of Alicia was actually more of a "backhanded compliment."
Margulies explained that Ashley Judd turned the show down after reading the script, but then they wanted to give the option to Oscar-winner Helen Hunt. And then, if Helen Hunt passed on it, the folks at The Good Wife told her, "It's all yours." Margulies seemed to have a good sense of humor about the whole thing (though she does admit she read the script a little bit more "defensive" having been their third choice and "wanted to hate" it), but can you even imagine that show without her?
With all due respect to the talented Ashley Judd and Helen Hunt, The Good Wife would simply not be The Good Wife without Julianna Margulies. She is Alicia Florrick. (The actress has been nominated for three Emmys for her work on The Good Wife , and won the Best Actress trophy once back in 2011, but after this powerhouse season, don't be surprised if you hear her name called again.)
You can watch the moment here, but be warned, Margulies drops an f-bomb when recalling how she wasn't the first round pick to play Alicia Florrick.
Surprisingly, this wasn't the only time the face of television would have looked completely different without Margulies. The 47-year-old actress also revealed during the THR roundtable discussion (which also features Homeland's Claire Danes, Mad Men's Jessica Paré, Bates Motel's Vera Farmiga, The Americans' Keri Russell, and American Horror Story: Coven's Sarah Paulson discussing their craft) that she almost turned down the part of Julianna Skiff on The Sopranos.
Margulies said that when she initially read the script she thought what the character did was "gross" and her gut reaction was "I'm not doing that." But after a chat with her friend Griffin Dunne, who told her she'd have to be a "fucking idiot" not to star on The Sopranos, she changed her tune and the rest is TV history.
Image: CBS