You Should Be Excited About This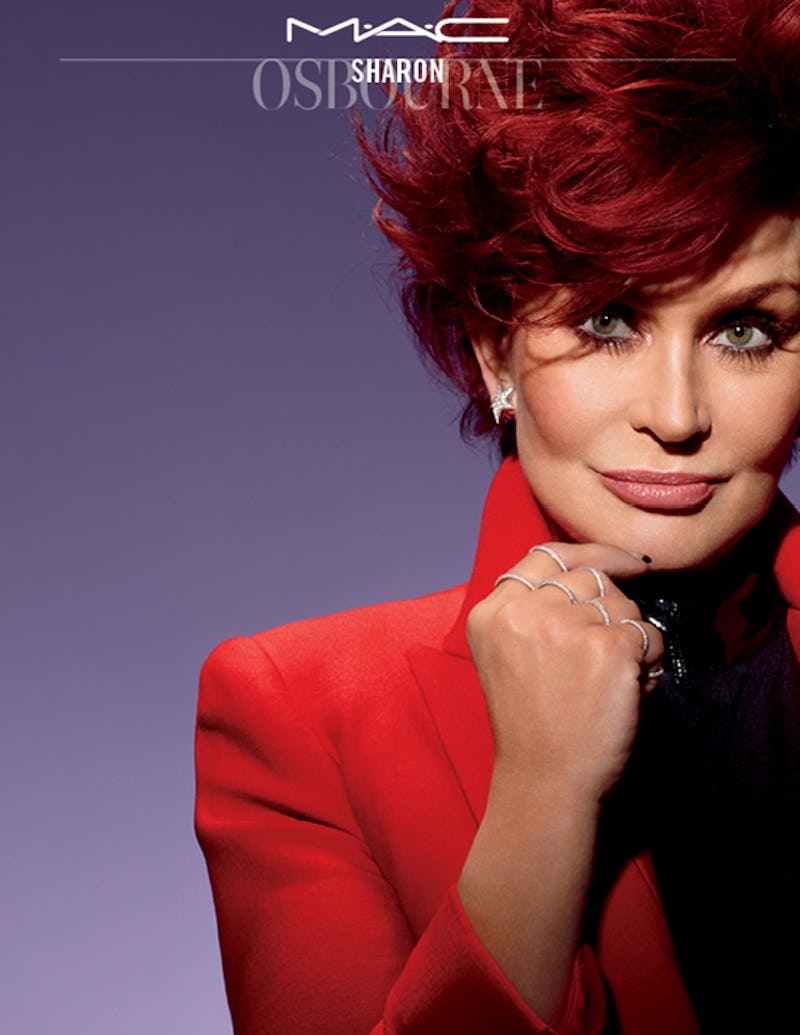 Bored of your usual makeup routine? Well you're in luck! MAC signed Kelly and Sharon Osbourne for a two-part collection due in stores and online June 12th. From what we've seen so far, both lines look amazing.
The mother-daughter Osbournes may seem like an odd choice for MAC, but the cosmetics line has been branching out lately, collaborating with darker style icons from Maleficent —yes, I know that she's a Disney character but she's my new fashion idol — to Lorde. The Osbournes are actually a great choice. Have you seen Kelly's violet hair? Pitch perfect. It's no wonder her beauty line looks to be equally fantastic.
Julia Sonenshein at The Gloss noted that each Osbourne lady gets her own collection — Kelly's has violet packaging while Sharon's is red. They'll come with the full makeup works, including lipsticks, glosses, eye makeup, and brushes.
I'm honestly a bit surprised Sharon was included in the project since she isn't in the spotlight much these days, but I think the mother-daughter collab idea is adorable, especially for a famous family like the Osbournes. The only thing that would make this better is if Ozzy had gotten in on the action with a Black Sabbath-themed line. Then, finally, all my dreams of looking like a bedraggled gothic porcelain doll would come true.
But, for now, we have stunning violet lipstick ($17.50) and an eyeshadow quad called "Bloody Brilliant" ($44) to get excited about.
Images: MAC