'Parks and Rec' Will Look Different Next Year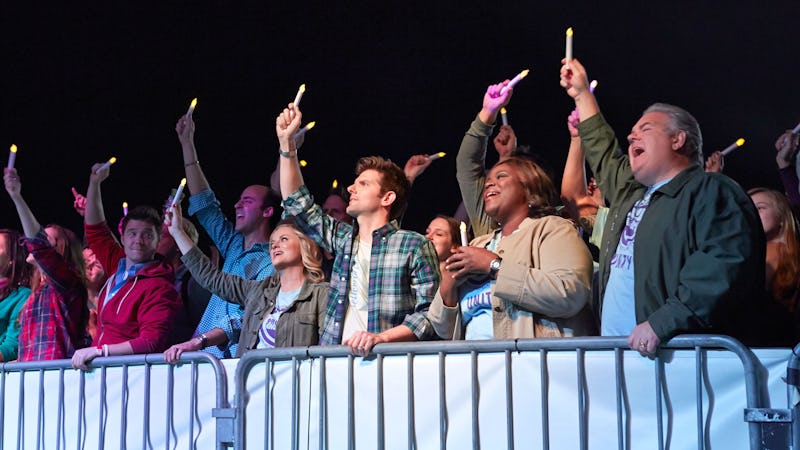 Parks and Recreation changed everything with that big twist in the last three minutes of the Season 6 finale. Considering, then, that next season will be the show's last, that time jump provoked a lot of questions about what the final episodes of the show will look like. Some recent comments on Parks ' final season by creator Michael Schur, though? Those raise about a thousand more questions. He told Entertainment Weekly:
We're going into the coda season and we're going to have this fun, weird new world to play with for 13 episodes. It's just a kind of storytelling we've never done before. We just gave that traditional mockumentary format a big middle finger and decided to do something else for the final season.
That's a pretty big statement to make: It was already a sure thing that Parks' seventh season would be a shake-up, considering that the sixth season ended with a three-year time jump past Leslie's pregnancy and into her domination of the national park's department. Doing away with the show's mockumentary format, though, is a bit of a curveball.
So what will the show be instead? If there's any show I nearly always trust to stay true to their tone and to their lead characters, it's Parks and Rec — they've proven to be storytelling pros when it comes to following Leslie Knope through the personal and political aspects of her life. But what will it feel like for such a beloved show to change itself so much in the last season?
The final season's only 13 episodes, as opposed to the usual 20-something lineup, and it won't premiere until midseason. Thankfully, we've got some time to prepare ourselves for whatever this final season's gonna look like.
Image: NBC