A Couple 'RHOBH' Stars Get the Boot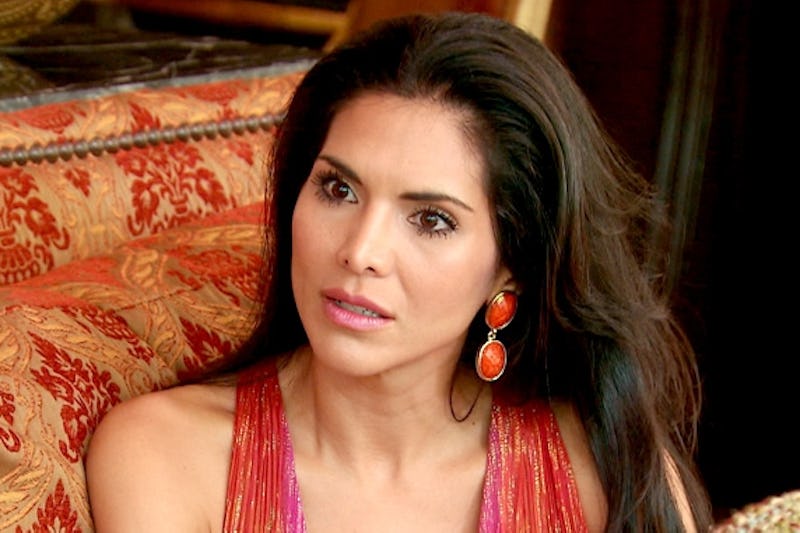 Looks like RHOBH doesn't like newcomers. Reportedly, Real Housewives of Beverly Hills has fired Carlton Gebbia and Joyce Giraud. Both Carlton and Joyce joined the show for its fourth season, but won't be returning for the fifth which will premiere this fall. According to a source who spoke with Us Weekly , "Decisions were made and Joyce and Carlton have been informed that they're not coming back." TMZ reported back in February that Joyce and Carlton could be leaving because they're "not exciting enough." Well that's harsh! These women had to deal with fighting off Brandi Glanville and seasoned housewives like Kyle Richards. It's a lot of ask of a person.
Both women contributed to their fair share of drama while on the show. Carlton, the show's first Wiccan, found herself in an arguments about her religion and did ridiculous things like shop for skimpy lingerie in front of her mother-in-law. Former beauty queen Joyce, on the other hand, got into some pretty heated fights with Brandi. It could be that producers know Brandi and Lisa Vanderpump are the one who really bring drama to the show and that Kyle and Kim Richards have to stick around because they've been there from the start and contribute plenty on their own. Perhaps Joyce and Carlton were just pawns. Pawns who still weren't exciting enough.
If Joyce and Carlton really were too boring, that might just be the way it is with these shows. There are always the characters who really bring it (Nene Leakes, Ramona Singer) and the ones that are calmer and follow wherever the story takes them (Kandi Burruss comes to mind). Joyce and Carlton might have just fit the latter category. I mean, really. No one can compete with Lisa Vanderpump's masterful handling of dramatic situations and her silly little dogs. After firing Joyce and Carlton, I say they don't even bring anyone else on. Just give Giggy one of those diamonds and put him in the title sequence. The remaining women can provide confrontations to take up infinite seasons on their own anyway.
Images: Bravo