'Arrested Development' To Get a Fifth Chance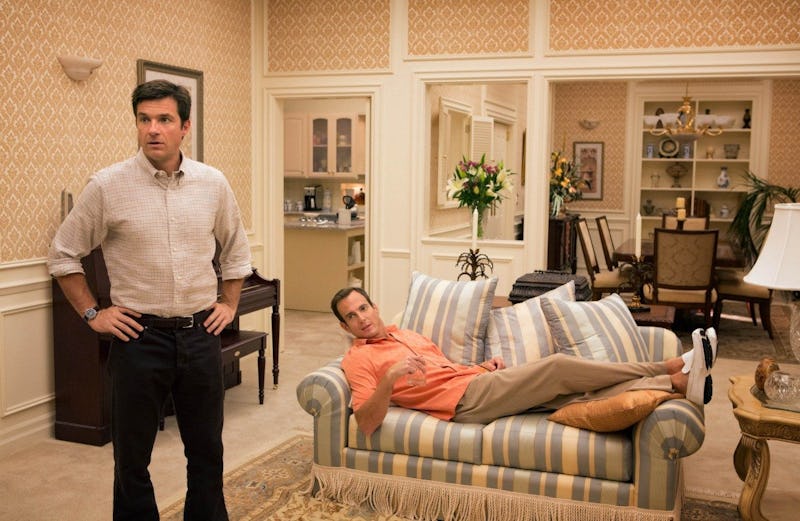 After a disappointing Season 4, fans might have wanted another season of Arrested Development less than they wanted a graft-versus-host diagnosis, but it seems the Bluth family might indeed come back for a fifth go-round. At Montreal's Just For Laughs festival, the creator told reporters that the series — which was revived by Netflix in 2013 after it was canceled on Fox in 2006 — would "definitely" be back.
Said Hurwitz, "I don't want to get into a whole negotiation right now… but I've got a family to feed."
The news comes on the heels of Brian Grazer's revelation to Bloomberg that the series was "in negotiations" with Netflix to return for a Season 5. But, as much as some fans might be excited to give the gone-too-soon series another chance to return to glory, it's easy for any die-hard to worry that Hurwitz's finances are the thing dictating Arrested's future.
After all, the creator and Arrested's crew should be focusing on creativity over cash, should it return to a Season 5. (Seasons 1-3 were just too damn good to boil the series down to big Hollywood business.) But, at the very least, Hurwitz seems aware of the problems surrounding the stilted Season 4, which was plagued by the famous casts' busy schedules. (The season had to be told from the perspective of one character at a time — a technique that didn't play well with fans of a series that won acclaim for the strength of its ensemble.) Said Hurwitz, "I kinda go back and forth between [a movie] and a series. But here's the most important thing, whatever we do, I want to get the cast all together and not do another anthology thing, and that's why I keep thinking about kicking off with a special or a three-part show and then going into a series."
But how much Arrested Development is too much Arrested? We'd say Hurwitz's plans might be overkill, but, then again, you're still rewatching Seasons 1-3, aren't you?
Image: Netflix