Rush Hour Car Bombings in Iraq Kill Over 50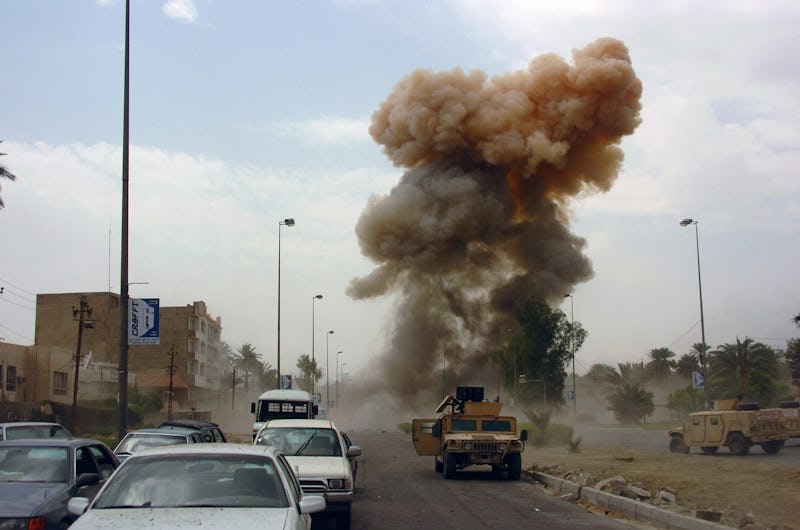 Seventeen explosions from parked car bombs were set off in Iraq on Monday, killing over 50 people. The attacks targeted well-populated areas in predominantly Shiite towns and cities, including marketplaces, parking lots, a cafe, and rush-hour crowds. Although no one immediately took responsibility for Monday's attacks, the Interior Ministry blamed al-Qaeda.
Violence has been on the rise in the country over the past several months as suicide attacks, car bombings and other violence have been responsible for the deaths of over 3,000 people since April, and more than 500 since the start of July. Reuters reports that the Syrian conflict is partly to blame for the increase in sectarian violence, drawing Shi'ites and Sunnis from Iraq and elsewhere into fighting against each other.
Just a couple of hours after the explosions, acting U.N. envoy to Iraq Gyorgy Busztin called for action to end the "senseless bloodshed" which "carries the danger that the country falls back into sectarian strife."
A video from IBTimesUK summarizes the day's devastation:
Image via Wikimedia Commons