Want Some of Their Jewelry for Yourself?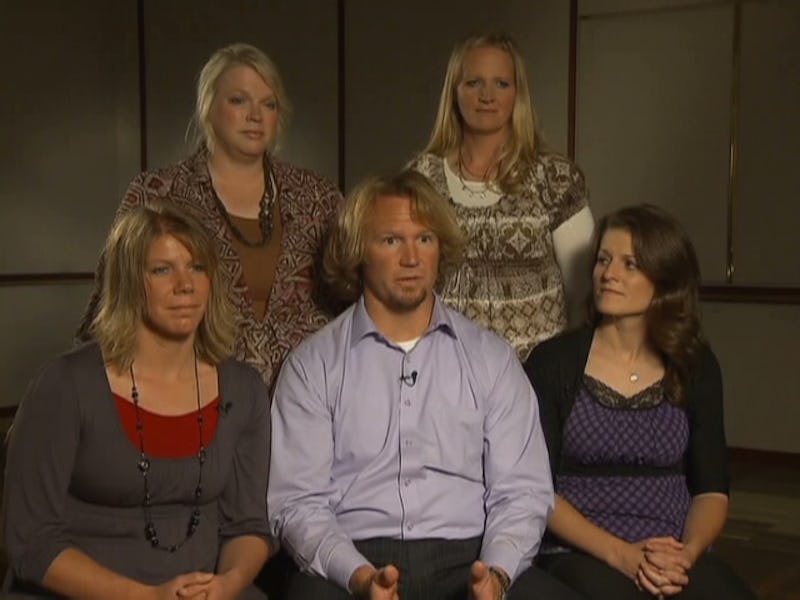 This week's episode of Sister Wives won't focus on one of Kody Brown's four wives, but instead bring one of the family's businesses to the forefront. Like another large TLC family, The Duggars, it takes a lot to support the Brown family, so the wives decided to launch a jewelry line together. In this week's episode of Sister Wives , "Polygamists in a Shark Tank," Meri, Christine, Janelle, and Robyn will seek investors for the struggling company, My Sisterwife's Closet. Some fans out there might want to help support the business, or are simply curious about what kind of jewelry the women sell, and want to know where you can buy the Sister Wives' jewelry. It turns out, the jewelry is available online, but that doesnt mean you're going to want to buy it.
My Sisterwife's Closet seems to have one trademark design, the intitials SW in a strangely graffiti-like font, that according to the website, can stand for strong woman, special woman, or super wife, though clearly it could also mean sisterwife. The design is available on different types of jewelry, in addition to a ring that says the full word "sisterwife" and designs with more subtle uses of SW. Here's a necklace with their signature SW.
They have a few other themed collections, in addition to individual items. There's a BE Values collection that starts with a necklace with the word "BE" on it, to which you then attach word charms such as "mine" or "honest." Here's their sample.
My Sisterwife's Closet also sells the matching earrings that go with some charms, a collection of watches, and some standalone pieces. So if you've always been curious about the oft-discussed jewelry business or saw one of the wives wearing something you loved, all you have to do is go to the company's website to order whatever items you'd like.
But as these photos prove, it's a somewhat limited selection so you need to have very specific tastes that match those of one of the four Brown women to make My Sisterwife's Closet your go-to jewelry shop. Whether or not you personally like the jewelry, however, I think all Sister Wives fans will be rooting for the company's success over the next few episodes. They deserve a win.
Images: TLC, My Sisterwife's Closet