These Prom Outfits Are Made Out Of What?!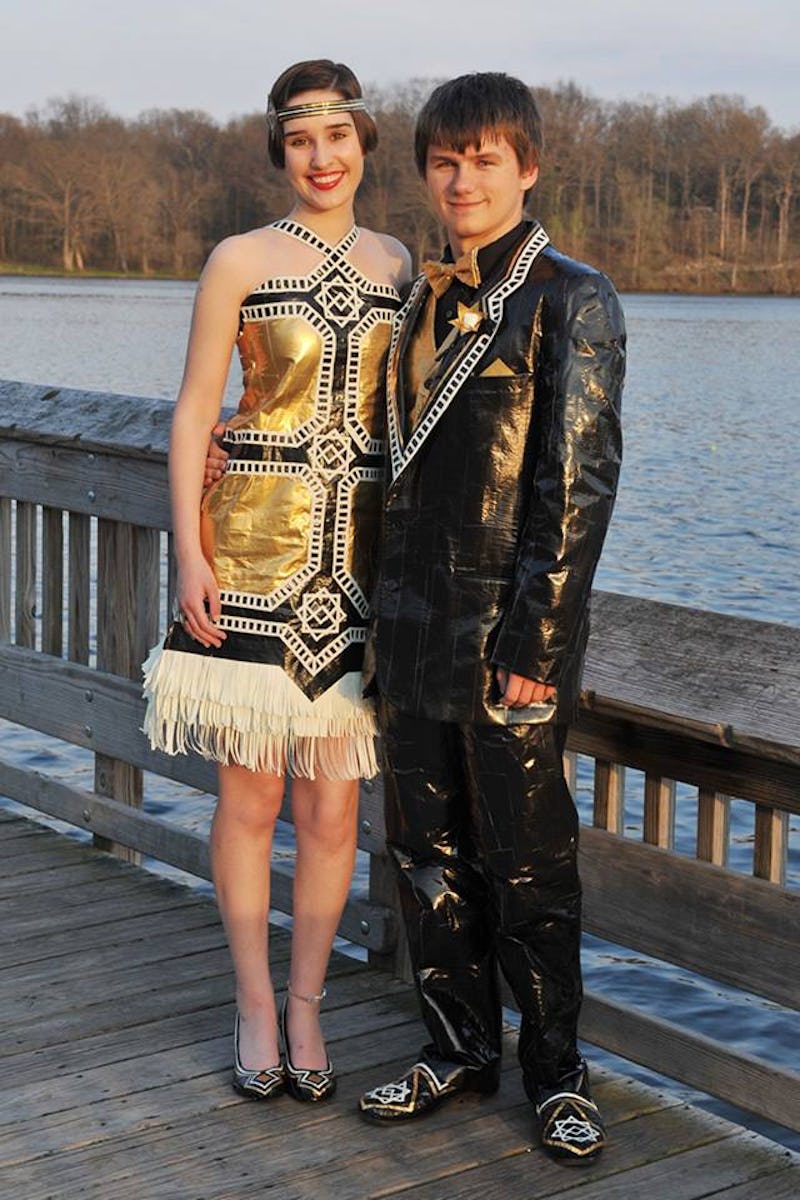 My prom dress shopping experience involved Saks Fifth Avenue and an on-sale Sue Wong dress featuring a lot of beading and purple silk. I looked nice, but certainly not as cool as the teens participating in Duck Tape's 2014 Stuck at Prom competition. They created prom outfits out of duct tape and the final results are incredible. Take that, Jessica McClintock! (Just kidding, we love you).
Each year, Duck Tape hosts Stuck at Prom, a competition for who can make the most badass prom outfits out of duct tape. I, personally, would enter just to support the incredible name. I mean, Stuck at Prom is just too good. But most of the teens probably entered for the money. Kids these days, always investing in their futures! The brand offers $10,000 scholarships to the first place winning couple, $5,000 scholarships to second placers, $3,000 for third-place, and $500 to the remaining finalists.
That's a ton of cash, but it sounds pretty commensurate with the amount of labor applied to the top 10 outfits. One couple, Gabrielle Farina, 19, and Ryan Danko, 18, from Pinckney, Michigan, spent almost 60 hours on their stunning 1920s-inspired dress and tuxedo combination, and the effort shows — they're my personal favorite of the finalists, by the by.
Check out some of the top couples below and don't forget to cast your vote at the Stuck at Prom website.
Images: Duck Tape/Facebook